Gaps in cover getting wider as exposures in Europe increase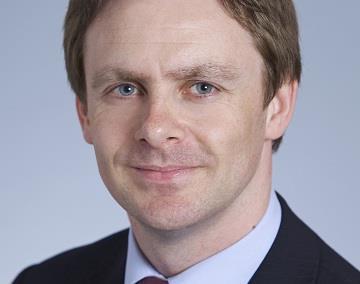 Insurance cover for environmental losses is often incomplete or even non-existent without a dedicated environmental policy in place. That is the conclusion of a new research paper from the International Underwriting Association (IUA) examining potential environmental claims scenarios.
The report highlights the gaps in cover that exist when relying on standard public liability and property policies, or even public liability policies with regulatory clean up and contamination costs extensions.
It highlights a range of potential loss scenarios that could affect different business sectors and result in incidents that are costly and time consuming to handle.
"What is most striking about the scenarios is that it is easy to imagine a wide range of businesses being involved in an environmental incident," commented IUA director of market services Chris Jones (pictured). "Environmental liability is clearly not only the preserve of heavy industry."
Among the scenarios the research paper covers are dust problems on a construction site, failure of a hotel's oil tank, a spill of pesticide during transportation and pollution of a car park from poorly maintained drains. All the scenarios are based on real life examples.
The key message of the report is that the gap between the range of environmental liabilities to which organisations are now exposed and the liability cover provided by traditional insurance policies has become uncomfortably wide and will get wider.
"It is important to remember that environmental liabilities are often difficult to manage," added Jones. "They can take a long time to resolve and involve much technical input, which, without an insurer's help, may prove a considerable burden.
"The importance of having adequate environmental insurance in place has significantly heightened with the introduction of the EU Environmental Liability Directive, which is based on the 'polluter pays' principle," he continued. "This places strong emphasis on risk assessment, management and prevention by operators.
"Many EU member states have also required operators to put in place financial security to meet potential liabilities under the directive. So far, the UK has not imposed such a measure but may yet choose to do so."