Independent Lloyd's broker AFL promotes its chief commercial officer to lead its UK business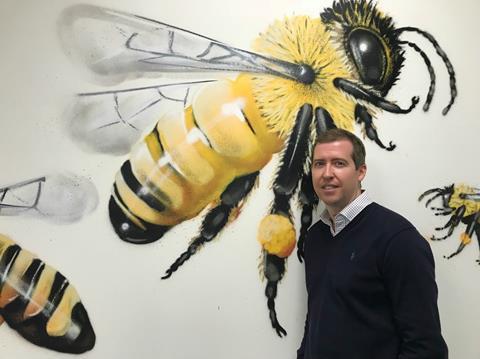 Jonathan Bines has been appointed chief executive of AFL UK, while the Lloyd's broker's overall CEO relocates to the US to take on its expanding North American business.
Bines (pictured), who is promoted from chief commercial officer, assumes the UK role from 1 June 2019.
AFL said he would be responsible for the broker's wholesale and retail operations.
The broker is preparing the launch of a new platform in North America, planned for later this year.
AFL co-founder and current CEO Bob Finch will relocate to the US, becoming CEO of AFL North America
The company said the operation would support the creation of new independent managing general agency (MGA) businesses and new product lines.
AFL chairman Toby Esser commented: "I know Bob relishes the opportunity to lead the North American business, and we look forward to announcing further details on this new platform in due course. For the time being, I'd like to congratulate Jonathan and Bob on these exciting and well-deserved moves."
Bines said: "AFL continues to grow into a leading independent insurance broker with a proven track record for expert advice and insight placing global and multinational risks in the London market."
Finch added: "The UK operations are in very safe hands with such an experienced and capable management team led by Jonathan. At the same time, we see building our presence in North America as a natural evolution for AFL as we look to increase the flow of long-term business into London.
"We enjoy strong relationships throughout the US and Canada and this expansion is the strongest signal of intent and commitment we could make to those markets, and our partners and friends over there. It's an incredibly exciting prospect, for both myself and AFL, and I am very much looking forward to leading this drive."