Downgrade-hit Trust Re has announced a new chief executive to lead the reinsurer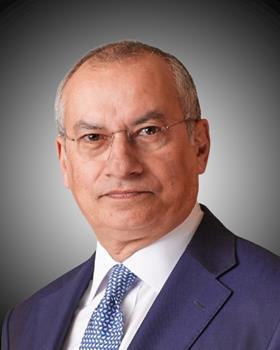 Trust Re has announced Talal Al Zain has been appointed as its new group CEO.
Al Zain (pictured) has taken the leadership job at the Bahraini reinsurer after previously founding his own firm, Jisr Capital.
Previously he worked as co-head of alternative investments at PineBridge Investments and CEO of PineBridge Investments' Middle East business.
Outgoing CEO Fadi Abunahl had led Trust Re for 12 years since 2006 and had been with the group for more than 20 years.
Trust Re was downgraded last year by AM Best, following delays in the reinsurer releasing its financial statements for 2017.
The rating agency downgraded Trust Re's financial strength rating from 'A-' to 'B++' and its long-term issuer credit rating from 'a-' to 'bbb+'.
In October last year Trust Re came forward with a plan to bounce-back, with a focus on partnerships and overhauling its claims management.
"We are very pleased to have Talal lead Trust Re as Group CEO," said Ghazi Abu Nahl, chairman of Nest Investments Holdings, Trust Re's the sole shareholder, in response to the announcement.
"Talal is an accomplished leader with extensive management experience and will be a great leader for Trust Re," he added.
Al Zain added: "I'm delighted to be leading this renowned company and I look forward to build on Fadi's accomplishments and work with the Trust Re team to drive strength and growth and create exciting new opportunities and value for both clients and shareholders."