Rob Bredahl leaves his post of president and CEO at Bermuda-based hedge fund reinsurer Third Point Re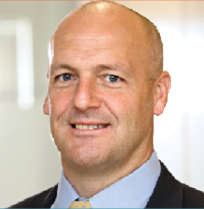 TigerRisk has announced that Rob Bredahl is joining the re/insurance broker as its president and chief operating officer (COO).
Bredahl (pictured) joins from Third Point Re, where he was president and CEO.
His resignation from the Bermudian hedge fund-backed re/insurer was announced on May 9.
He joins TigerRisk and takes up a board seat at the US broker, the company's CEO, Rod Fox, announced today.
"TigerRisk has achieved its remarkable growth by challenging the status quo," said Fox.
"We are excited to have Rob join our team. He is a sophisticated operator and is at the forefront of the intersection of risk and capital," he added.
Bredahl will work at TigerRisk's New York office and his appointment will take effect in the middle of June, the broker said.
"No broker/advisor is better positioned to navigate the ever-evolving market and develop new ways to match risk and capital," said Bredahl.
"As the reinsurance broker market continues to consolidate, insurers, reinsurers and investors want financially sophisticated alternatives to the few mega brokers," he said.
"I look forward to deploying TigerRisk's excellent reinsurance, investment banking and advisory experts for the benefit of clients. TigerRisk has built a great firm with a great culture – I am excited to be a part of it," he added.
Bredahl was a co-founder of Third Point Re in 2012 and held roles including those of COO, chief underwriting officer, chief Financial officer, before becoming CEO and president.
Before joining Third Point, Bredahl was CEO of Aon Benfield Securities, Aon's investment banking arm, as well as president of the Americas division of reinsurance broker Aon Benfield (since rebranded to Aon).
Prior to Aon's acquisition of Benfield in November 2008, Bredahl was CEO of Benfield US and of Benfield Advisory.