Unprecedented loss levels, evolving buyer demands, changing exposures, reinsurance pressures and increased operational costs are pushing insurers to reassess their business models, according to a report from re/insurance broker Aon
European commercial insurance buyers are facing price rises, according to Aon's "Navigating a Changing Insurance Market" report, published today.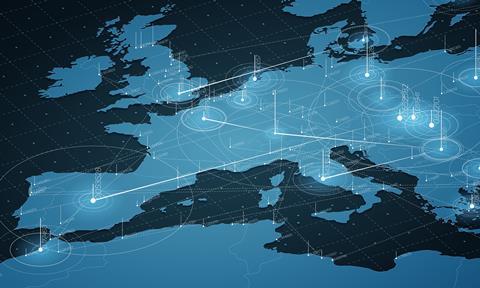 The study found Europe's insurance market is "at the cusp of a more consistent shift" towards firmer pricing, that will have a strong impact on buyers.
Conditions are still somewhat mixed across the Continent, the broker said, as the primary market is "a nuanced landscape" across European borders, sectors and lines of insurance.
Nevertheless, buyers are experiencing more rate increases, capacity shortages, tightening terms and conditions, and a more critical attitude from insurers towards risk selection, said Aon.
Unprecedented loss levels, evolving buyer demands, changing exposures, reinsurance pressures and increased operational costs are pushing insurers to reassess their business models, the study said.
The broker concluded this meant "a shift towards a firming market".
Hugo Wegbrans, Aon's chief broking officer for EMEA said: "Commercial insurance market conditions have been very favourable for buyers in the past decade, underpinned by a prolonged soft market period.
"This, along with continuing loss activity, has led to a consistent change in insurers' attitudes with a renewed focus on profitability. How we respond to the changing market as an industry is critical," Wegbrans continued.
The report found that there were more challenges where buyers are not providing enough underwriting information, or else allowing insufficient time for their renewal process.
Conversely, if a business has a good loss record, supporting data, proactive risk management programmes and a thought through strategy, "there are still deals to be done in the market", Aon's study suggested.
"The market is firming, and buyers need to rethink their approach, ensuring there is an increased exchange of information between parties throughout the year to avoid surprises at the time of renewal," Wegbrans added.
Top five
Aon picked five classes of business and five countries where firming pricing has hit buyers hardest.
Across Europe, directors' and officers' liability (D&O), professional indemnity, property, business interruption and motor fleet are the most impacted business lines, Aon reported.
The broker also identified five countries with the most focused shift towards a firming market for several countries, including the Netherlands, Belgium, Spain, Germany and the UK.
Elsewhere, the market remains competitive for some countries across selective lines of business, including the Nordic countries, Switzerland and Portugal.
"In the UK, the commercial insurance market is entering a more disciplined phase, and the report finds that buyers will need to focus on providing sufficient risk information and allowing enough time for the renewals process," Aon said.
Continuing its look at the UK market, Aon said: "D&O, marine cargo and professional liability are the business lines most impacted by the changing market, whilst food and waste are challenging sectors for property and business interruption, with a focus on risk management quality."
London's Grenfell Tower fire in 2017 triggered challenges for professional liability, leading to rate rises in design, construction and other similar professions, according to Aon.
"The Aon insurance market heat map confirms that in the UK there can be greater challenges for smaller companies, where buyers are providing insufficient underwriting information or not committing enough time to their renewal process," the broker said.
"As the quality of the risk submission becomes more important to ensure optimal renewal terms, organisations will need to articulate to the insurance market how their risk is better managed than that of their peers," Aon added.
Costs and claims
The shift in pricing is a response to primary insurers' claims bills and operational costs in recent years, Aon said.
High levels of man-made and catastrophe losses, plus increased operational costs and evolving buyer demands, and risk exposures have hit European insurers.
In 2017 and 2018 alone, global natural catastrophe losses reached record-levels of $247bn, Aon noted.
This unprecedented rise in catastrophe claims has been coupled with increased uncertainty surrounding future losses, the broker said.
Buyers pare also placing greater importance on evolving exposures such as reputational risk, intellectual property, cyber and non-damage business interruption, the report suggested.
Limited historical data and less-mature risk models are available for such intangible risks, Aon warned.
Richard Waterer, managing director for EMEA, in Aon's risk consulting practice, said: "As the market becomes more selective, buyers need to be proactive around the renewal process and improve the marketability of their risk profile.
"Businesses need to focus on developing stronger risk management programmes, identifying areas where claims can be managed and reduced, and increasing collaboration between the insurance buying function and their broader enterprise risk management team," he said.
"Through working with their broker to ensure that insurer relationships are strong and risk data is robust, as well as considering alternative risk financing, such as the use of captives, businesses will be better prepared to navigate the impact of a changing market," Waterer added.