RSA chief executive Stephen Hester says remaining London commercial business "will stay under careful review"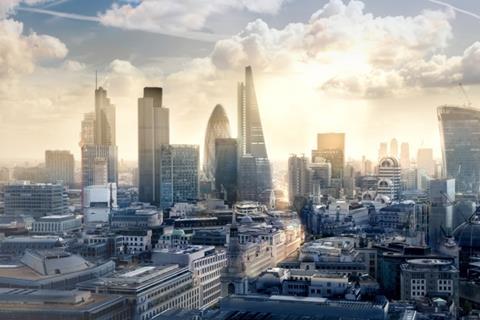 UK-based international insurer RSA has put the future of its London commercial lines book "under review".
At a media call on Monday RSA's CEO, Stephen Hester said: "The remaining business that we have there…will stay under careful review."
RSA bounced back with improved results yesterday, having suffered a difficult 2018 when the London Market Speciality and Wholesale business had 2018 premium income of £265m but underwriting losses of £109m.
RSA said yesterday that the total net premium targeted for exit had been £250m, across the London business and MGAs, with most now implemented.
Meanwhile, equities analyst Jefferies has a "buy" note on RSA's stock, as of 6 August 2019.
In a sector context, it said RSA appeared well-positioned, with non-life insurers expecting to re-price their underwriting to offset the headwinds of lower investment income, while life insurers are likely to face earnings and valuation pressure from low yields.
"Moreover, P&C markets, especially commercial lines, are now experiencing some of the strongest rate increases in recent history and are still accelerating," Jefferies said.
"Finally, with 44% of RSA's capital and 28% of the value in the UK & International (UK&I) division, RSA is almost uniquely geared to Sterling weakness, which is even higher if the UK&I book is adjusted to remove the value of both the Middle East and Irish businesses.
"With largely overseas earnings, UK head office costs and a dividend paid in Sterling, we view RSA as one of the most attractive financials prior to Brexit," added the stocks and shares analyst.
Jefferies pointed to RSA's advantageous borrowing power, compared to many of its UK insurer peers.
"At a time when equity investors debate whether RSA can raise its dividend payout and global yield compression is prompting earnings downgrades, we believe that RSA should take advantage of its least well-known asset - spare leverage capacity," Jefferies said.
"With leverage at just 8.1%, we believe that RSA could raise £250m at a 5% coupon, shifting the Solvency II ratio >173% and leverage to 12.4%," the equities analyst added.