The industry's total direct written cyber premiums grew 8% in 2018 to $2bn, according to the rating agency
The growth of US cyber insurance is slowing, according to Fitch Ratings, with Chubb the leading underwiter in the market by premium volume.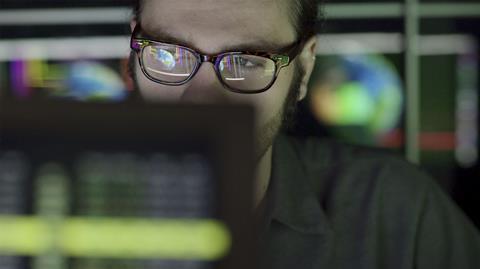 The industry's total direct written cyber premiums grew 8% in 2018 to $2bn, down from 37% growth in 2017, the rating agency said.
Standalone cyber insurance premiums grew 12% in 2018, according to insurer statutory financial data in the 'Cybersecurity and Identity Theft Insurance Coverage Supplement.'
Reports from insurance brokers and other market experts show gradual increases in take-up rates for cyber coverage, and potential for further market expansion, Fitch noted.
Market concentration in US cyber insurance remains relatively concentrated with the top 10 writers holding 71% market share in 2018, led by Chubb, according to Fitch.
The US is by far the largest market in the world for cyber coverage, but European interest has grown since the introduction of the EU's General Data Protection Regulation.
"After several years of brisk growth, US cyber insurance segment revenue moderated in 2018," said Gerry Glombicki, director of insurance at Fitch Ratings.
"However we continue to believe that high profile cyber events, desire for more sophisticated risk management and improved pricing will buoy the segment in the long term," said Glombicki.
High profile cyber events and previous uncertainty around cyber terms in commercial insurance policies continue to demonstrate the need for coverage, Fitch noted.
Insurers are addressing so-called silent cyber risks to varying degrees, by adding affirmative coverage to traditional policies, including sub-limits and cyber endorsements.
To date, the cyber market has shown strong profitability, Fitch observed.
Statutory industry direct loss ratios for standalone policies remained consistently favourable at 34% in 2018 from 35% in 2017.
The rating agency was more cautious about future profitability, noting a lack of historical data for cyber events, which can range from attacks to energy infrastructure to ransomware or cloud attacks.
"Fitch has concerns that favorable results could promote price competition, looser underwriting terms and conditions, and attract naive capacity, all which could cause significant disruptions to this immature and untested market," Glombicki added.