A survey of German insurance CEOs suggests mutual have the best leadership
Germany's mutual insurers have the top CEOs of the country's insurance industry, according to a study undertaken by a German insurance trade magazine Versicherungswirtschaft.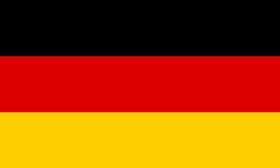 Mutual insurer CEOs took the top three places in the study, based on criteria such as leadership style, innovation and external perception.
The top position was given to Norbert Rollinger, CEO of R+V, described as versatile, convincing and approachable.
Second and third places went to Klaus-Jürgen Heitmann, CEO of HUK-Coburg, and Ulrich Leitermann, CEO of Signal Iduna, respectively.
The Association of Mutual Insurers and Insurance Cooperatives in Europe (Amice) lauded the win for its members.
"Amice is proud to count these three industry leaders amongst its members and our board is honoured to include two in its ranks. I am particularly pleased to note how highly all three were noted for their human relations with their workforces," said Grzegorz Buczkowski, Amice's president.
Amica's secretary general, Sarah Goddard, a former editor of GR, added: "This ranking backs up remarks made by Oliver Bäte, chairman of Allianz, at last week's Insurance Europe conference, that local mutual insurers in Germany are providing benchmarks for other insurers in terms of client service."