The New Zealand Earthquake Commission has obtained $6.2bn of reinsurance cover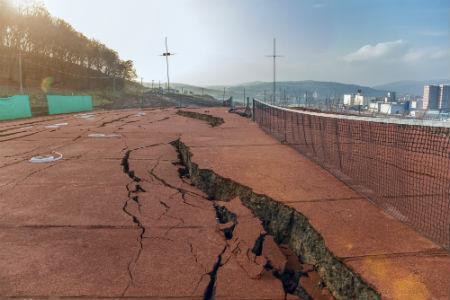 New Zealand's Earthquake Commission (EQC) has agreed $6.2bn worth of reinsurance cover for the policy year beginning 1 June 2019
The policy is for claims caused by damage to homeowners in very large hazard events – such as earthquakes, volcanoes and tsunamis.
Some 90% of New Zealand homes are covered by the EQC through its private insurance policy.
"We pay a premium to buy reinsurance cover. This gives us $6.2bn cover for this coming year. And like a house insurance policy, we have an excess. Ours this year is $1.75bn,"explained EQC's chief financial officer, Chris Chainey.
"Below that amount, claims are paid from the Natural Disaster Fund, which is currently being rebuilt through EQCover levies - or we call on the Crown Guarantee to ensure claims can be paid."
Chainey added that as New Zealand is exposed to high levels of natural hazard risk, EQC and its broker Aon, are working to build confidence in New Zealand and maintain access to reinsurance.
"Our natural hazards research programme, claims information and ability to estimate the impact of events all help reinsurers understand their level of risk. We also talk to them regularly and each year host reinsurers who want a closer look at New Zealand and how EQC operates.
"New Zealand is a very small player in the international reinsurance market in terms of premium spend, however EQC buys one of the largest catastrophe programmes in the world. Since the Canterbury earthquakes, EQC has more than doubled the amount of reinsurance purchased which demonstrates the confidence the market has in EQC," Chainey added.