Global reinsurers are entering the 2019 hurricane season with solid capital positions to withstand potential losses, according to a recent report from Moody's Investors Service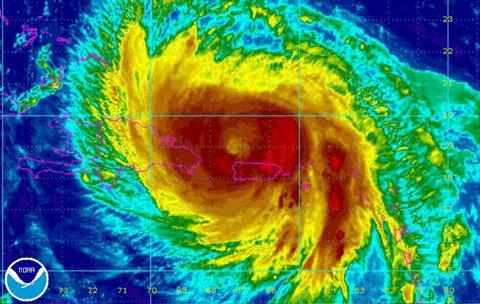 Reinsurance capital in the sector has largely remained steady despite nearly $240bn of total insured catastrophe losses in 2017 and 2018, explained Moody's.
This follows significant losses for reinsurers after the 2017 Hurricanes Harvey, Irma and Maria, catastrophic events in 2018, including Hurricanes Michael and Florence, dented the sector's profitability, the rating agency added.
The heavy catastrophe loss years have been accompanied by significant adverse loss reserve development from Florida hurricanes and Japanese typhoons, explained the report.
This has driven reinsurers to recalibrate catastrophe assumptions.
"The alternative capital market has not flooded the reinsurance market with additional capacity," explained Moody's.
"Adverse development from 2017 and 2018 events created a significant amount of 'trapped capital' that cannot support new business," the rating agency added.
Furthermore, the report explained how the poor performance of insurance-linked securities over this time frame has caused investors to withhold allocating additional funds to the asset class.
"The combination of factors has tightened reinsurance capacity and led to higher pricing as the property catastrophe market resets," explained Moody's.
"Going forward, we expect significantly improved pricing at June and July renewals, with a strong focus in Florida, as well as broad-based pricing improvements in primary lines to set the stage for stronger sector profitability in 2019," added the ratings agency.