Hannover Re struck an optimistic tone about the up and coming renewal season, predicting positive news across multiple fronts for reinsurers
Hannover Re chief executive Jean-Jacques Henchoz summed up the pricing mood at the reinsurer's Monte Carlo press conference.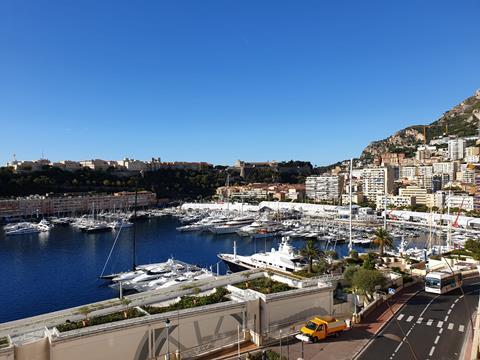 "In recent months, we have been able to secure initial price increases across the board," Henchoz told assembled media.
"The renewed drop in interest rates and considerable strains from large losses underscore the need for improved prices and conditions in the up and coming year's renewals.
"Give the challenging market environment that we are still facing, we shall continue to keep a very close eye on price and risk adequacy and we will put profitability before growth," he added.
Hannover Re's property and casualty member of the executive board, Sven Althoff, concurred that there would be positive development on terms and conditions, rising rates and more cash on the slip at the next January 1 renewals.
Althoff said: "We are more bullish than we were a year ago. We feel the sentiment has changed on the property and casualty side.
"What has given us a lot of confidence is observing the positive momentum in the insurance market.
"We see very positive development in terms and conditions in many countries, in many product lines, this will directly translate into better reinsurance pricing on the pro rata business, but it will translate into better pricing on the excess of loss business because our clients with rate increases will be able to write more business.
"So the underlying exposure is growing, the underlying premium is growing, even if the rates should stay the same on the reinsurance, the cash on the slip will increase."
Discussing classes of business, he said aviation is moving towards a more stable environment.
"The market has dropped a long way so we need some additional rate to start growing again," he said.
The marine market has been strongly influenced by growth limits and reductions in capacity imposed by Lloyd's on several lines.
Cargo and hull classes are suffering attritional losses and are in 'strong rate movement' territory.
Credit and surety insurance has seen elevated claims costs in emerging markets falling, although claims remain on the high side. Primary market and reinsurance prices for the business should remain stable, he said.
Breaking down on geographies, North America holds the promise of adequate treaty conditions for the up and coming renewals, Hannover Re suggested.
"In Florida improvements of more than 20% were booked under the loss-impacted programmes, while otherwise they were single digits.
"The further direction of prices depends on the loss experience in the current year, although without significant losses prices can be expected to rise within the single-digit percentage range," Althoff said.
Hannover Re will seek improved conditions on Latin America following several natural disasters.
Japan has had three sizeable natural disasters which affected aggregate cover of cedants, and also their catastrophe excess of loss programmes.
Significant price increases will probably be seen again in Japan next year, according to Hannover Re.
Europe has gone the other way, the reinsurer observed, with pricing for European reinsurance markets diminishing in intensity.
Hannover Re is also an important reinsurer to UK primary motor carriers.
Althoff believes there will be slight rate increases for UK motor in the up-and-coming renewal season.
He said the Ogden rate change to -0.25 was a smaller adjustment than the market had expected.
Althoff said: "The market for property reinsurance in the UK and Ireland is largely stable.
"Based on its good relationships with long-standing clients, Hannover Re is able to preserve its market position.
"Similarly, the other lines are also characterized by a stable price level and essentially unchanged conditions."