Ratings agency S&P has revised its outlook of Lloyd's of London from negative to stable, citing improved underwriting performance
S&P has revised its outlook of Lloyd's of London from negative to stable.
The revision applies to Lloyd's, the Society of Lloyd's, and its core subsidiaries.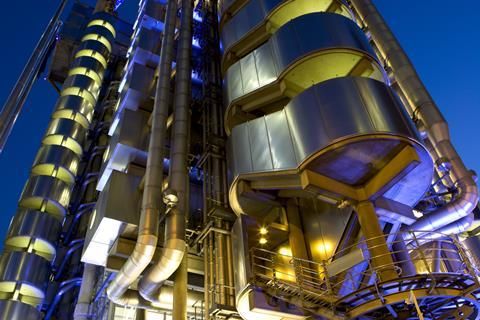 S&P has also affirmed its issuer credit and financial strength ratings on these entities at 'A+'.
S&P explained that Lloyd's management's focus on the worst-performing 10% of business, demonstrated that it had started to deal with its worsening underlying performance.
"The extent of the remediation may not become clear until year-end 2020 -but we anticipate that Lloyd's will continue to manage its business tightly to ensure that underwriting performance improves," stated the ratings agency.
Lloyd's recorded a loss of £2.0 billion in 2017. However, S&P said since 2017 Lloyd's has steadily rebuilt its capital position and now holds a considerable excess above the 'AA' confidence level.
The improvement, according to S&P, has been achieved through the recapitalisation of syndicates, a reduction in the use of letters of credit as part of the market's capital, and improved control over the market's catastrophe risk appetite.
The actions Lloyd's management took in late 2018 to remediate some of the worst-performing business in the market should enable it to maintain capital levels, added S&P.
The ratings agency then stated Lloyd's capital adequacy is likely to strengthen further in 2019, as the market's net premium written shrinks and Lloyd's continues to exercise stronger control over exposure to catastrophe risk.
"The stable outlook signifies that we expect management to continue to focus on Lloyd's underwriting performance and to address its overall cost structure, which has hindered the market over the years," explained S&P.
"We also expect that the market will continue to hold capital at levels at least in excess of our 'AA' level," added the ratings agency.