Talbot Group, AIG's Lloyd's of London business, has announced its founding chairman Rupert Atkin is to step down from the role
David Batchelor is to take over from Rupert Atkin as non-executive chairman at Talbot Group.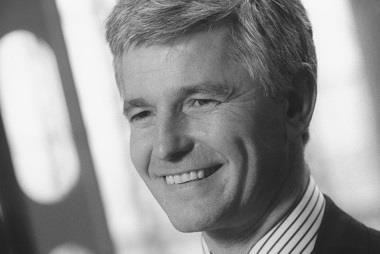 Batchelor was formerly a senior broker at Marsh before retiring earlier this year.
He replaces Atkin (pictured) as chairman of Talbot, which has been owned by AIG since its purchase of Talbot's previous parent, Bermudian reinsurer Validus, in July last year.
Atkin was one of Talbot's founders and steps down after 28 years in the business, having led its Lloyd's Syndicate 1183 as active underwriter between 1991 and 2007.
Following Validus' acquisition of Talbot in 2007, Atkin became its CEO, a role he held for nine years before becoming chairman.
Batchelor spent 17 years at Marsh, most recently as vice chairman, before retiring in 2019.
Previously he served as president of Marsh's international division where he was based in New York and responsible for the firm's operations outside North America.
"On behalf of Talbot, I am delighted to welcome David as non-executive chairman," said Chris Townsend, president and CEO of AIG's international general insurance arm.
"His significant expertise in the London and International markets will greatly benefit AIG and Talbot as we enhance the value proposition for our clients and broker partners," Townsend said.
"I'd like to thank Rupert for his contribution to Talbot and for enabling a smooth transition post acquisition," he added.