Insurer claims in court defence document that Brightside directors supported Go Skippy launch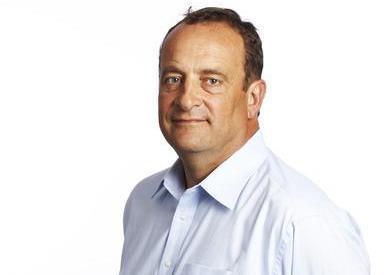 Southern Rock has officially rebutted broking firm Brightside's sensational claims that it, its owner Arron Banks and broking firm Eldon formed a "conspiracy" to "damage and injure" Brightside.
In a counter-claim to earlier legal challenges by Southern Rock, Brightside alleged that Southern Rock, Eldon, which trades as Go Skippy, and Banks had attacked its former sister company by "unlawfully" competing with it, poaching its staff and using confidential information to take away its customers.
The broker alleged that Southern Rock owed it £6.8m in damages for lost business.
But in its defence, filed with the chancery division of the Bristol District Registry, Southern Rock denied all the allegations and that it owes Brightside any damages.
Southern Rock said in its defence: "Neither [Southern Rock] nor [Eldon] nor [Arron Banks] nor any of their servants or agents acted with the predominant intention of damaging or injuring the defendants and/or they did not intend to injure the defendants and they did not use any unlawful means.
"On the contrary, the acts of [Southern Rock, Eldon and Arron Banks], their servants or agents were at all material times intended only to advance the interests of [Southern Rock] and/or [Eldon] and their actions were lawful."
Competition claims
In its counter-claim, Brightside alleged that Southern Rock entered the motor broking market through Eldon (trading as Go Skippy) in late 2012 or early 2013.
Brightside argued that Go Skippy unlawfully competed with it between January 2013 until 17 May 2013 after it broke a sales agreement struck with Southern Rock when it sold its eCar and eBike business in 2010.
But in its defence Southern Rock said Eldon was not party to the sales agreement. It also said that Eldon has not been part of the Southern Rock group of companies since 26 February 2013, and is now part of another group that is 70% owned by Arron Banks.
It added that Eldon was not authorised as a UK insurance broker until 1 April 2013. Before then the marketing, sale and underwriting of Go Skippy products was undertaken by Southern Rock, and that there was no broker involved in selling Go Skippy policies before that date.
It also argued that as Go Skippy was not engaged in marketing, distribution sale and renewal of eBike and eCar policies, it did not breach the sales agreement. The defence also lists a number of differences between GoSkippy and eBike and eCar policies.
Go Skippy launch
Furthermore, Southern Rock claimed that Go Skippy's launch had the blessing of key Brightside directors.
It said Brightside commercial director Paul Chase-Gardener, who was then also a Southern Rock and Eldon director, "supported the proposal" when the decision was made on 25 July 2012 to launch Go Skippy and that Brightside non-executive director Helen Molyneux "emailed [Arron Banks] to wish him luck with the venture".
Chase-Gardener told Insurance Times: "The assertion made by Southern Rock is incorrect and misleading, which we will clarify in our reply to their defence."
On top of this Southern Rock said that Brightside profited from Go Skippy when its subsidiary Panacea Finance agreed to provide premium finance to Go Skippy customers.
Employee poaching
In response to Brightside's claims that Southern Rock breached the eBike and eCar sales agreement by luring away employees, Southern Rock repeated that Eldon was not bound by the sales agreement.
It also alleged that none of Brightside's covenants were enforceable because "they are in restraint of trade and, in particular, they unreasonably restrain the liberty of individual employees of [Brightside] to decide for themselves for which parties they might choose to work".
It said the five senior employees Brightside named were not in executive or managerial positions when the sales agreement was struck.
It added: "It is denied that there has been any active or malicious instigation of encouragement by [Southern Rock, Eldon or Arron Banks] of any solicitation by [Eldon] of the persons in question."
Customer luring
Brightside's counter-claim also accused Go Skippy of contacting its clients on renewal dates to tempt them away and that its sales representatives "falsely represented that they are linked to [Brightside] in order to obtain the policyholder's contact details".
The claim contained transcripts of recordings which it said proves this and said that client contact details and renewal dates were "necessarily confidential".
Southern Rock said it denied, as far as it was aware, that any representatives falsely said they were linked to Brightside to obtain policyholders' contact details.
It also said that neither it nor Eldon had unlawful access to Brightside's business records.
It said: "In acting as it did in contacting the defendants' customers [Eldon] was relying on information derived legitimately from its own lead providers (albeit that some of those lead providers may also have provided leads to or sold some of the leads they sold from [Brightside])."