Hulki Yalcin retired as CEO of Turkish reinsurer Milli Re on August 26
Milli Re has appointed Fikret Utku Özdemir as its new CEO.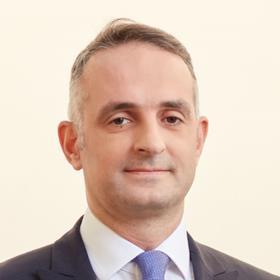 Hulki Yalçın retired as CEO of the Turkish reinsurer as of August 26, replaced by Özdemir who was appointed the next day.
Özdemir (pictured, right) joined Milli Re in May 2017 as deputy general manager.
Before that he worked in banking in Istanbul, joining from TSKB where he was a board member.
Retiring CEO Yalçın joined Milli Re in July 2003 and was named CEO of the Turkish reinsurer in January 2009.
"During his term of office, Milli Re developed into a preferred player in the international markets, while sustaining its lead position in the Turkish market and bolstering its financial strength," said the chairman of Milli Re's board, Ebru Özşuca.
"Please join me and the board of directors in extending our thanks to Mr Yalçın for his dedication and excellent performance and congratulating Mr Özdemir for his new appointment," Özşuca said.