Staying compliant with the constantly evolving sanctions regime in Russia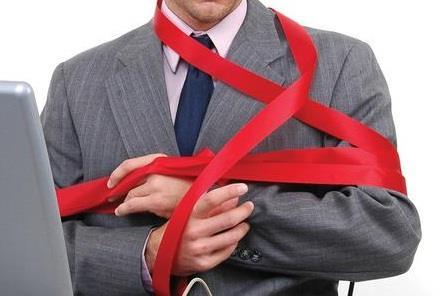 Twelve months ago insurers with a book of Russian business no doubt looked at their colleagues with clients in the Middle East and thought: "No matter how tough the market, and however difficult the compliance issues, at least I'll never have to worry about sanctions." How wrong they were, writes law firm Holman Fenwick Willan's partner Daniel Martin.
With the EU, US, Canada, Switzerland and others imposing onerous restrictions in light of the continuing crisis in Ukraine, insurers who have any exposure to Russia need to work hard to keep on top of restrictions – which seem to multiply week by week – to understand what is and what is not permitted.
So where should they start, given that they cannot simply pull down the shutters and stop all Russian business, as many have with Iran?
It is worth keeping in mind that while many approach this wearing a compliance (hard) hat, the steps to be taken are just an extension of good underwriting practice.
Who, what and why
You need to start by asking about the risk you are writing. Who is the assured and what is their business? What kind of risk are you writing, and for what sectors? As well as checking the assured against all of the relevant sanctions lists, you need to think about anyone else who has an interest in the policy – for example, as loss payee or co-assured.
With restrictions on military and dual-use goods going to Russia, and authorisations needed for exports of certain oil and gas equipment, you need to know the business (and markets) in which your assured is operating, identify any risks and whether you need specific language in the policy to deal with them.
Finally, if you have delegated underwriting authority to someone else, or are providing reinsurance, you need to be confident that your agent or insurer is applying the same high compliance standards as you, so that you are prepared to accept the risks being presented to you.
As part of this process, careful records should be kept to show what checks were carried out and why the decision was made to write the risk. This is likely to involve a written risk assessment, details of which individuals and entities were checked against which sanctions list, and a summary of the available information about the assured and his business.
Word up
As well as the risk, think about the wording. The policy needs to include the market sanctions clause, but think about whether there are any specific risks that may infringe sanctions and you want to expressly exclude.
Underwriters should also consider whether, as well as restricting their obligation to pay claims, they need to expressly limit their obligations to provide security or claims-handling support – for example, by appointing local surveyors – in light of sanctions risks.
When it comes to claims, all aspects of the claim should be carefully considered. This will of course involve identifying the beneficiary, but you may also need to think about subrogated insurers, the currency of payments and any information that has come to light in the context of the claim, which was not known at the time of inception.
Insurers should also be looking ahead. At the moment, there is no general prohibition on the supply of insurance to Russian entities or individuals, in the way that there is with the Iran and Syria sanctions.
Be prepared
Likewise, the restrictions relating to imports and exports of goods to and from Russia are relatively limited (again, in comparison with Iran and Syria sanctions). So insurers need to be looking closely at their book of Russian business, and thinking in advance about what they will do with existing business if more severe sanctions are introduced. That way they are prepared to deal with any eventuality.
Sanctions can be imposed very quickly, with little warning, and often without provisions dealing with pre-existing contracts, so time is likely to be of the essence.
Finally, insurers should be aware that Russia is imposing its own counter-sanctions in response to escalating EU and US measures. At the time of writing, Russia had announced bans on imports of EU and US foodstuffs, as well as a proposal to prohibit EU and US airlines from flying across Siberia.
This is a complex and dynamic area and insurers and other businesses need to be careful to avoid being caught in the cross-fire.