For Cooper Gay Swett & Crawford's Toby Esser, sitting back and enjoying the fruits of its transformational deal is not an option. From grand MGA plans to taking on the big three brokers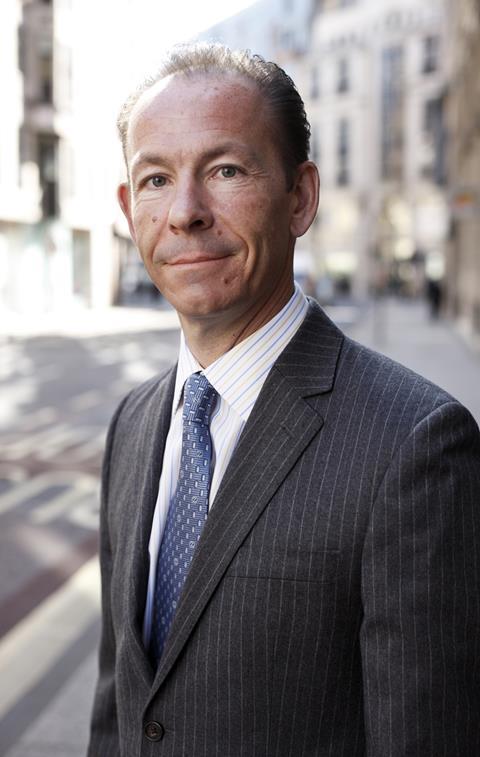 The quiet life is not for Toby Esser. The Cooper Gay Swett & Crawford (CGSC) chief headed the team that set up the broker's New York office back in 1998, andrecalls it would have been all too easy to bask in his early success and stay put in America.
He says: "It was a great time: I was young, living in Manhattan, with an office on Wall Street and I really enjoyed it. I could have had an easy life and enjoyed myself and made a lot of money being over there, but for me the only way to do it was to run the company."
So Esser returned to Cooper Gay's London headquarters, and was appointed group chief executive in 2001.
Fast forward to the present, and Esser has fulfilled his ambition of becoming the boss in what is a now global reinsurance broking giant. Results released in April show the group brought in $344m of fees and commissions in 2011. Those are the first results since the merger between Cooper Gay and US wholesale specialist Swett & Crawford in 2010, a deal that has more than doubled its revenues.
Now, as then, Esser is keen to grow further. "It would be quite simple for me to lead a relatively pleasant lifestyle, relax a bit and not seek some new funding, not grow the business and not buy more businesses. But it's just not who I am," he says.
More growth? More money
Esser's thirst for continued growth is driven by more than just raw ambition. The company was hit by a number of headwinds in 2011 that meant revenue growth was muted.
In addition to the challenges faced by all brokers in today's difficult economic climate, the company suffered a setback when Aon, Swett & Crawford's former owner, stopped using its wholesale services as part of a group-wide edict to use internal wholesaling capabilities where possible. "We had to replace an awful lot of income in the US as a result of that, which the guys did a phenomenal job on," Esser said.
On a like-for-like basis (assuming Swett & Crawford had been part of the group for the whole of 2010), fees and commissions were up just 4.5% from their 2010 level of $329m.
As Esser suggests, more growth needs more funding. When it bought Swett & Crawford, Cooper Gay - which itself had relatively low borrowings - inherited a lot of debt. CGSC's 2011 Companies House results filing puts the net debt at $358m - 5.2 times underlying EBITDA.
Esser is only just comfortable with the post-merger debt level, describing it as "about manageable but maybe a touch high." He says he is targeting a debt level of four times EBITDA by the end of this year.
If the company is to buy other businesses, it needs more equity capital to help balance the debt levels. Cooper Gay was considering a flotation before the Swett & Crawford buy, but had put the plans on ice since the transformational deal went through. "All bets are off. We need to start all over again," Esser said at the time.
Go out and get the business
Almost two years on, an initial public offering continues to be unlikely because the markets are volatile and unreceptive. Esser has suspended his flotation plans indefinitely until markets improve. As a result, he is considering turning to private equity for the extra capital, and is looking to do a deal "as soon as possible". "We have always had those conversations [with potential investors] and we have a few favoured partners," he says.
While not looking to do another deal on the scale of Swett & Crawford, Esser has plenty of plans for the money. He views CGSC as a global business already, but is keen to make it more so. "Within the wholesale and reinsurance arenas we want to grow our portfolio and that is true on a worldwide basis."
The philosophy here is simple: clients can have operations in many far-flung locations, and so it pays to be in the same places. Equally, if one particular area or country has a shortage of affordable capacity, a broker who can make up that shortfall with coverage from other markets will be highly valued.
In addition, Esser contends that, while London is a hub for global business, waiting in London for the business to come to you is no longer enough. Lloyd's underwriters, who previously depended on Lloyd's brokers bringing them business from overseas, have started setting up foreign branch offices. If their old broker is not present in these locations, they will simply switch to one that is.
"The expansion of some of the Lloyd's syndicates around the world definitely has led to them reducing their reliance on the Lloyd's broker," Esser says. "Unless you are also in those locations and can still access those Lloyd's syndicates around the world, your position is in jeopardy."
CGSC already has a large presence in Latin America. Esser estimates it makes up around 20% of CGSC's business, and the organic growth levels in the market were a big contributor to CGSC's overall 5% organic growth between 2010 and 2011. The company achieved 21% revenue growth in emerging markets. But further growth by acquisition in emerging markets may be tough because of a lack of suitable targets. "There are a couple of things we have lined up that we might be able to do. But it is a bit of a challenge."
Meeting the middle man
An area in which Esser is particularly keen to focus his attention is managing general agencies (MGAs). The company has a variety of underwriting brands in its portfolio, including Creechurch, Energy Technical Underwriters, JH Blades and Globe, the new brand for Oliva Underwriting, which has shifted from pure UK business to a global portfolio. In combination, these brands write around $500m of premium.
"We would like to push the MGA business," Esser says. "We have got a couple of them specifically in the USA that we are very keen on doing. But we are also keen to expand the underwriting outside not just in the USA and Europe but in places like Latin America and emerging markets."
Expanding the MGA business means greater control over the distribution chain, insuring against the risk of being cut out.
"If you are purely London-based, you are relying on people overseas to feed you business. The more those individuals open up in the UK, the more you lose your position. The more they limit the people they use in the UK, it reduces your position. The more the major international retailers say they will only deal with their own London market operations, the more it reduces your position," he says. "You really want to control your distribution as much as you possibly can, and controlling and owning MGAs does that. It gives you premium flow, and if you have premium flow you have leverage."
CGSC would be keen to expand its UK-based MGA business, though not necessarily writing UK-sourced business. "In a soft market everything is available and there is no point writing that business at cheap prices, which is what we would have had to do," Esser says. "That is not going to make it a successful business in the long run."
A serious contender
CGSC is also hoping to expand its London market reinsurance business, which Esser says is currently dominated by the reinsurance divisions of the big three brokers Aon, Marsh and Willis. "We provide a very serious alternative to that," Esser contends. "We have a big book of that business and we would like to see that grow."
While CGSC is looking for private equity for its short-term funding needs, an IPO is still very much on the cards - although it is not yet clear whether the company will choose to list in its traditional home of the UK, or the USA, where it now has a large presence thanks to the Swett & Crawford deal. "The longer-term strategy is still to become a floated broker at some stage in the next few years," Esser said.
When CGSC finally floats, don't expect to find Esser with a bottle of champagne. He'll be too busy planning his next move.
While Esser and his wife love throwing parties and entertaining, he also recalls that he never has celebrated any of the multimillion-dollar deals he has completed for Cooper Gay. "I can't look backwards," he says. "I'm not interested in what happened yesterday, I am only interested in what happens tomorrow."
The company has transformed during Esser's 11-year stewardship. With Esser at the wheel, it will be interesting to see what the company looks like in another 11 years.
THE MAN - TOBY ESSER
Age: 48
Hometown: Guildford, UK
First job: Non-marine property broker, Cooper Gay
Family: Two daughters, aged 18 and 21
Interests: Entertaining, sports (mainly tennis)
In his own words: 'I can't look backwards. I'm not interested in what happened yesterday, I am only interested in what happens tomorrow'

THE COMPANY: CGSC
Ranking: UK's 10th largest broker
2011 brokerage: $344m
Global offices: 64
Market view: A respected, well-known Lloyd's wholesale/reinsurance broker that has propelled itself onto the global stage through recent acquisitions.