Local and global insurers vying for position in emerging market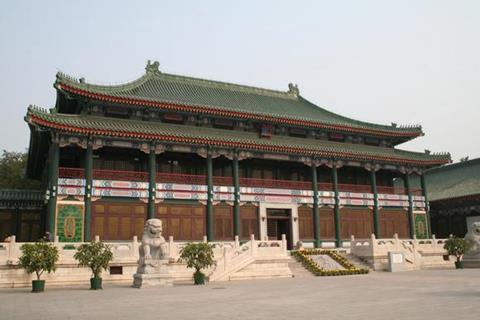 The East Asian (re)insurance markets have long been eyed by global carriers with an eye on their enormous growth potential. Within these vast markets China remains the great prize with its huge population and gradual market liberalisation. This was recently underlined by Swiss Re's recent acquisition of Sun Alliance Insurance (China) Limited from RSA Group.
But global (re)insurers do have an appetite for risk around the region though, with other recent deals including Saudi Re getting approval last year to set up a branch in Labuan, Malaysia, and Transatlantic Re establishing a Singapore branch. Also, this year American International Group set up a retakaful business operation in Malaysia.
The region has been made more attractive to foreign carriers as the regulatory environment has been gradually updated, as regulators strive to improve the overall financial health and risk management capabilities of companies in the industry.
In a report, Fitch Ratings says that various regulatory initiatives could indirectly lead to an increase in demand for reinsurance in Asia. This could happen as direct insurers review their risk management strategies and appetite, which could lead them to transfer more risk to reinsurers.
The rating agency says: "There is increasing foreign interest in setting up operations in the region. The growth momentum of the Asian reinsurance markets is strong, with increasing risk awareness and continued market demand by the cedants, spurred by frequent occurrences of natural catastrophes in the region. Many Asian markets offer vast growth potential, including the relatively untapped Chinese and Indonesian markets."
With the plethora of global players entering, or already operating in East Asia, are local carriers still able to meet the needs of the market?
According to Allianz greater China and Hong Kong chief executive Chin Feng, there is a marked difference in the risk appetite of the two sectors.
He says: "We've had some pretty good years recently and losses haven't been as huge as they were before. As a result there is over-capacity in the market in general and it is very competitive.
"There is a hunger in the Chinese insurance markets for onshore business and the local insurers are making a play for that business. However, they don't have the appetite for overseas business so a big global carrier with a network overseas can meet that demand."
However, local and regional insurers compete well for domestic business in large part because of their strong and well-established distribution relationships, says JLT Re APAC managing director Stuart Beatty.
This often leads to partnerships between the two sectors, adds Beatty: "Local insurers are also looking to expand their product range to compete with international insurers. In some cases, the international insurers are looking to partner proactively with local insurers so as they can marry up their product range and capacity with well established distribution via local insurers."
Both international and local insurer need to innovate as technological advances create the need for risk coverage around food products, consumer protection, renewable energy, particularly as China embarks on a major programme of building solar power plants and wind farms.
Feng says: "The insurance industry needs to come up with products that address that, environmental tech products and cover. We need solutions to address these emerging risks.
Another area where innovation is required to keep up with the changing nature of the risk, as well as the huge growth potential, is cyber risk as Asian businesses wake up to the risks posed by threats including cyber crime, IT failures, fraud, business interruption, denial of service.
Feng adds: "We are seeing potential for growth from an insurance perspective. We are seeing new products in the cyber area. That area has great potential given some of the stats we see, Singapore has the highest cyber losses per capita while in Hong Kong computer crime has doubled since 2009. Companies are facing bigger financial losses and week-by-week we are seeing more awareness of this happening in Asia."
In the Indonesia market, which is soon to overtake Malaysia in terms of gross premiums, the regulator has been forced to put a tariff on property rates as premiums down had been beaten down to unsustainable levels.
"That has made Indonesia more attractive," says Miller Insurance Services head of Malaysia Faris Davidson.
The Indonesian government is also trying to retain premiums onshore as significant amount goes out to the international reinsurance markets and is expected to announce the creation of a national reinsurer this year.
According to some market watchers the Indonesian market tends to be more innovative than some of its neighbours due to a less stringent regulatory regime.
Davidson says: "In Indonesia there is a new specific product for those that suffer from Dengue fever: an illness borne by mosquitos. 100,000 policies have been sold since its launch. It is a simple product. If a doctor says someones' platelet measurement is below X, they stand an excellent chance of receiving financial recompense from their policy."