* Well, based on 2011's figures so far, it's certainly shaping up that way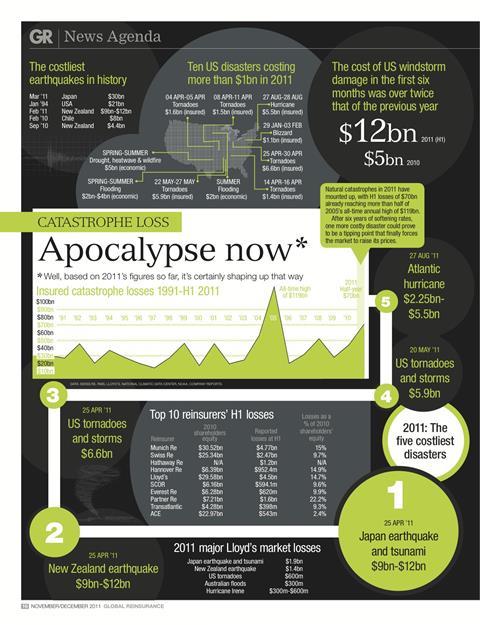 This is part three of our review of the year. Click on 'Related articles', right, to read the rest of our look back at 2011.
Natural catastrophes in 2011 have mounted up, with H1 losses of $70bn already reaching more than half of 2005's all-time annual high of $119bn.
After six years of softening rates, one more costly disaster could prove to be a tipping point that finally forces the market to raise its prices.
What happens over the next few weeks and months will determine whether 2011 will prove to be a record-breaker. Here, we map out the key results and financials so far.
Click on the pdf link, above right, for a closer look.