Less than a third of the usual number of storms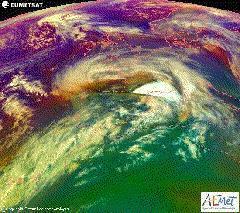 The 2013 Atlantic hurricane season was the calmest for 20 years, according to Willis Re.
Willis Re said that this hurricane year was the least active since 1982, and that there were no major hurricanes and less than a third of the usual number of storms.
There were just 13 named storms, according to the reinsurance broker's 2013 hurricane season report.
The US has not had a major hurricane make landfall since 2005. However, Mexico was hit by three storms from the Atlantic and five from the North Pacific basin.
Hurricane Ingrid is considered to be the worst storm of the season reaching well into Category 1 of the Saffir-Simpson Scale.
In contrast, the U.S. was neither affected frequently nor severely by tropical cyclones in 2013. Tropical Storm Andrea, was the only storm to make landfall in the US.
Willis Re said that the reason for the quiet season was still uncertain.
The report said: 'The main unanswered question about this season is why did so many inhibiting factors occur when the broad scale climate indicators that normally give us a strong indication about the oncoming season were guiding forecasters towards the view that 2013 would be an active season?
'This unusually inactive season will be an active subject of debate for some time and provides a learning opportunity to build improved and more dependable forecasts.'