Randy Brown of Deutsche Asset and Wealth Management explains that if insurers want more return then they need to take on more risk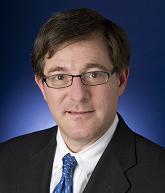 How can insurance companies beat the current low interest rates without taking on too much risk?
There is no free lunch in these market conditions, so if you want more return then you are going to have to take on more risk. The question is 'what is too much?' My view is that in the current market there are opportunities to add yield and return where you are compensated.
When do you expect there to be a change in the low interest rate environment?
I expect interest rates to stay low for the foreseeable future, but I think they are poised to then rise as economies recover and central banks provided the necessary stimulus.
How are traditional asset managers competing with the increasing the number of in-house asset managers?
We focus on strong performance and service, and we tend to have a global view on markets because we are dealing with insurance companies around the world in every business line. We have to compete every day. Insurers that outsource their asset management work often use short-term contracts, so if we are not delivering they will fire us and move to another asset manager.
What markets are you paying closest attention to and why?
The glib answer is that I am looking at all markets. We focus on emerging markets because they are the marginal driver of growth globally. I am paying close attention to China because it is such a large consumer of resources, and when that market ebbs and flows it has a strong impact on companies in the US and Europe. With Europe, I watch closely because of the ongoing political debate and fiscal crises that are impacting on the import and export markets. And of course the US is the largest securities market in the world so merits close attention.
What will the rest of 2013 hold for insurance asset managers?
The focus is on the continued search for yield. There is no obvious solution, but managers should look to drive incremental returns out of their portfolios. This is likely to come from equities and lower rated credit. Infrastructure debt will be extremely attractive, and some less correlated returns in hedge funds, cat risk and longevity.
Randy Brown is co-chief investment officer, asset management, Deutsche Asset and Wealth Management.