Global Marketplace Abu Dhabi's success will depend on its ability to find a niche not covered by Dubai, Qatar and Bahrain, says AM Best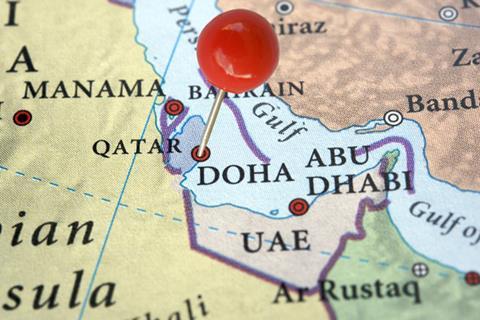 The Middle Eastern insurance market is already well served by three hubs, and AM Best expects the establishment of another in the United Arab Emirates (UAE) would face significant challenges, given there is already competition among the financial centres in the region.
In a new Best's Briefing titled, Abu Dhabi Enters the Fray of Financial Services Hub Competition, the rating agency notes that while the primary focus of the Global Marketplace Abu Dhabi will not be on insurance-related business, the executive council has made provisions for the participation of the insurance sector.
"While the Global Marketplace Abu Dhabi is in an early developmental stage, with further details expected on its proposed structure in the coming months, AM Best believes its success and contribution to the region's financial market development will depend on its ability to focus on specific niche market segments that are not adequately served by the existing financial centres," said analytics director Mahesh Mistry.
The report states it is unclear as to why the UAE requires a further financial centre, given the presence and close proximity of the Dubai International Financial Centre (DIFC).
In addition to the DIFC, the insurance sector is also well served by the Qatar Financial Centre (QFC) and the Bahrain Financial Harbour. To date, the DIFC and the QFC have sought to attract primarily the reinsurance community, as opposed to encouraging competition with domestic insurers.
"It remains unclear as to whether the Global Marketplace Abu Dhabi will focus on the primary or secondary market," said the report author Yvette Essen. "However, AM Best believes most international reinsurers that desire a foothold in the Middle East have already established themselves in one of the existing insurance hubs."