ACR Capital Holding chief executive John Tan has mixed opinions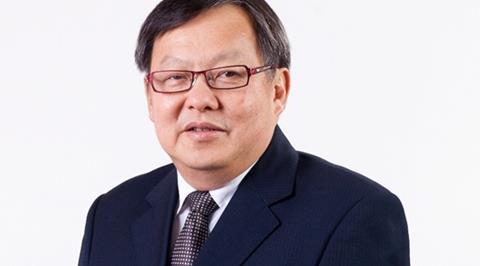 There is opportunity in Asia, but is the insurance industry keeping up with the pace of change? ACR Capital Holdings chief executive John Tan (pictured) says the answer is no, but he has hope for the future.
Tan can certainly bring a global view to the question. Last month, he added to his responsibilities by accepting an invitation to become a member of The Geneva Association, an international thinktank for strategic insurance and risk management issues.
Singapore-based Tan says the massive growth in Asia means the insurance industry is failing to keep up with the risks and challenges.
Speed of change
"From a product management point of view, I don't see the industry catching up because the changes here are moving very fast," he says. "This industry relies a lot on history, so when the history is very short, we are always behind. People are becoming more and more aware of the risks, but the product and pricing changes are not adapting fast enough.
"Asia is a developing part of the world that is growing very quickly, and getting some understanding of what has happened before, and what other people are doing, will help us to protect all the developments in Asia better."
Tan believes risk management is still at a very early stage in many parts of the region. He points out that there is an urgent need for education in this area, as well as a stronger focus on producing better risk surveys and risk-management reports.
"Hopefully over the next few years, the market will pick up more on risk engineering, risk management programmes, risk training and risk research," he says. "Then there can be more frequent and meaningful discussions on risks, like in the Geneva Association."
Keeping up with developments
Tan says that, to this end, ACR subsidiary Asia Risk-Tech is focusing on risk consulting, risk engineering and related services in the Greater China region.
"Basically, it provides and helps the market and our clients to better understand the risks that are developing in China, particularly, industrial risks and infrastructure risks.
"And we make sure that there are people imbued with the culture of risk awareness.
"Instead of underwriting purely in terms of supply and demand, which is often the case in China, we are trying to bring them to look at the risk perspective a lot more."
Association mission
Tan says that it is an honour to be part of the association, a 40-year-old organisation at the forefront of advancing the understanding and development of the global insurance and reinsurance industries.
"The association is focused on major issues, including all the emerging risks that come about because of climate change, globalisation, technology and so on," he says.
Its secretary general, John H Fitzpatrick, predicts its Asian membership will continue to grow, "reflecting the increasing importance of the region's insurance industry globally".
Raising the Asian profile
Nevertheless, Tan is still one of only a few Asian-based members of the association. He says this makes it all the more important that he works to deepen an appreciation of Asia's fundamental and strategic risk management, insurance and reinsurance issues within the organisation.
Top of the agenda are infectious diseases and pandemics, as well as "increasing flood, typhoon and other extreme weather", Tan says.
"Of course, we have found through the Thai flood and Japanese earthquake that, in terms of manufacturing and logistics, [nat cat] is affecting losses around the world, irrespective of where an event happens," he adds.