The appointment is 'well placed' to boost the business' data led strategic agenda, says incoming chief executive
Aegis London, which operates Lloyd's Syndicate 1225, will promote Matthew Yeldham to chief underwriting officer (CUO) in July 2022.
Yeldham has been deputy CUO since 2015, having joined the business in 2010.
Prior to joining Aegis London, he held senior positions in the London insurance market, including at Aspen Insurance Group and Wellington Underwriting.
This appointment follows the news that current CUO Alex Powell will succeed David Croom-Johnson as chief executive when he retires this June.
Both Powell's and Yeldham's appointments are subject to regulatory approval.
Succession planning
Powell said: "I'm delighted to continue my close working relationship with Matthew in our new roles later this year.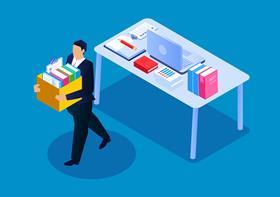 "In line with our succession plan, Matthew's appointment is the obvious choice given his long-standing tenure on the Aegis London board of directors and the depth of his underwriting knowledge and experience.
"He is well placed to help in our pursuit of a broad digitisation, automation and data led strategic agenda across all functions of the business, which will support our ambitions to be a dynamic underwriting platform at the forefront of our markets."
Yeldham added: "I look forward to stepping into the position of Aegis London CUO later this year as we continue our strategy to deliver sustainable underwriting profit.
"With so much underwriting talent in our business, I am as committed as I always have been to maintaining our success."