Insurer also introduces 'bring on tomorrow' tagline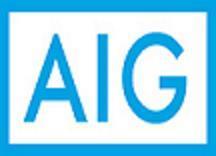 Global insurance group American International Group (AIG) has completed the rebrand of its global non-life business back to 'AIG' in most locations.
The company's life and retirement business is now called AIG Life and Retirement. Other brands in the AIG family, including VALIC, Lexington Insurance, American General, SunAmerica, and Western National, will continue unchanged.
The group's non-life business was rebranded 'Chartis' in 2009 following AIG's bail-out by the US government the previous year.
As part of the rebrand, AIG has introduced what it calls a new brand promise: 'bring on tomorrow'.
AIG chief executive Robert Benmosche said in a statement: "The relaunch of the AIG name marks a significant achievement for our company. 'Bring on tomorrow' underscores AIG's tremendous tenacity and ambition – to solve problems, to innovate for the benefit of our clients, and to act as a powerful, global team.
"These are the attributes that have enabled AIG to succeed in making America whole on its investment in our company, plus a positive return of more than $15bn.
"Now we look to tomorrow, and we're excited about the potential we see there. We're excited to get to work on seeing, building, and securing a better future – for our customers, for ourselves, and for communities around the world.
"I believe that the spirit of inventiveness and adaptability at the core of AIG will bring opportunities and open doors that will redefine what's possible, helping our customers thrive and make the most of every day."
AIG had long been expected to ditch the Chartis brand in favour of its old name. The company unveiled its new logo (pictured) in October.