The insurer's planned sale of its life and retirement business via an initial public offering is likely to happen in Q1 2022
AIG is tightening the terms of its cyber insurance after its premium prices for this line of business were up by nearly 40% globally in quarter two of 2021.
Across its global portfolio, the largest premium increase for cyber cover was in North America.
Speaking during a conference call discussing the insurer's Q2 financial results on 5 August 2021, Peter Zaffino, AIG's chief executive, said: "We continue to carefully reduce cyber limits and are obtaining tighter terms and conditions to address increasing cyber loss trends, the rising threat associated with ransomware and the systemic nature of cyber risk generally."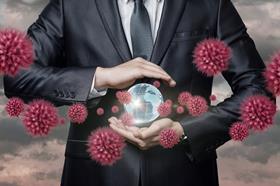 He said that underwriting excellence, thoughtful risk selection, improving rate adequacy and tighter terms and conditions have been the core areas of focus as the business works to transform its portfolio.
Insurer Hiscox also announced last week that it will be taking more action around its cyber insurance product line after seeing ransomware soar.
Talking on general insurance at AIG, Zaffino continued: "Growth in net premiums written was very strong in the second quarter, accelerating [on] the growth in the first quarter and continuing the trend that began in 2020 as our heaviest remediation efforts were nearing completion."
AIG posted its Q2 results last week, revealing that its profit beat its estimates and was driven by a strong performance in its general insurance, life and retirement units.
The insurer's shares were up 4.1% at $50.64 in early trade on Friday last week.
Planned IPO
The insurer's planned sale of part of its life and retirement business through an initial public offering (IPO) is likely to happen in the first quarter of 2022, Zaffino continued.
The company originally aimed for the IPO to take place in the fourth quarter of 2021.
Last month, private equity firm Blackstone confirmed that it will be acquiring a 9.9% stake in AIG's life and retirement business for $2.2bn (£1.6bn), in a cash transaction.
AIG said it has flexibility to sell more than 19.9% of the business due to gains from the sale of affordable housing coupled with other factors.