US insurer's senior executives' cash payout drops 24.5% in 2012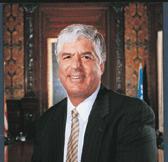 AIG's top 25 executives had their total pay reduced by 12.2% ($14.8m) in 2012, according to the Office of the Special Inspector General for Tarp (Sigtarp).
Sigtarp's report on companies that have received bailouts from the US government revealed that AIG's senior executives received a 24.5% ($5.6m) reduction in cash compensation last year.
AIG chief executive Robert Benmosche continued to receive $10.5m in total compensation, with $3m in cash and the remainder in stock.
The US insurer has repaid $180bn of its bailout funding by the US government plus interest.
AIG's share price has climbed almost 50% in the past year.