Economic losses will be 'much higher' says risk modelling firm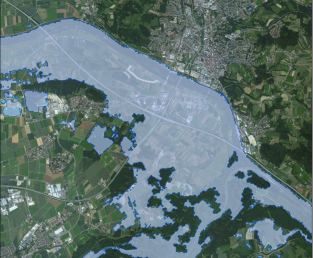 Risk modeller AIR Worldwide estimates that the severe flooding in Germany will cost insurers between €4bn and €5.8bn (between $5.4bn and $7.8bn).
The company said that economic losses would be "much higher" and that although the worst of the damage has already occurred, the flooding continues.
In comparison, AIR estimates that the 2002 Elbe floods, which affected a smaller area, would cause approximately €5bn in insured losses or more were it to recur today, after accounting for changes in the penetration of flood coverage and the growth in building stock and values.
Severe flooding has hit Germany, Austria and several central and eastern European countries in June. AIR's estimate covers only the losses in Germany.
AIR Worldwide managing director Yorn Tatge said: "An extraordinarily wet May and several days of heavy and relentless rainfall in June have resulted in the worst flooding to hit parts of central Europe in many years.
"Germany, Austria, and the Czech Republic have suffered the brunt of the flooding, the worst since the Elbe flood of 2002, but Switzerland, Hungary, Slovakia, and Poland have also been affected."