The insurer aims to achieve 'a market-leading repair proposition and high customer satisfaction' with its new bodyshop partners
Insurer Allianz has appointed a new approved repairer network (ARN), effective today (1 November 2021), focusing on bodyshops that can fix electric vehicles (EVs), recalibrate advanced driver assistance systems (ADAS) and offer green parts.
The new network, which was also assessed on key-to-key times, customer progress updates and sustainability efforts as part of the tender process, comprises of two national suppliers and six regional groups – this format aligns with Allianz's goal to adopt a more local repair strategy.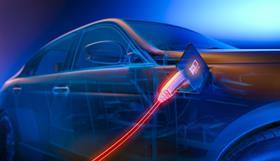 In developing its new ARN, Allianz wanted to work with bodyshops that could tackle the challenges currently facing the repair sector, such as parts inflation, skills shortages and technical innovations.
It also sought to build partnerships with repairer groups that are certified as carbon neutral, or businesses that are working towards this goal. All bodyshops in its ARN must also be able to offer green parts, if accepted by the customer.
With the majority of the insurer's fleet book typically featuring new vehicles that are less than four-years-old, repairers that can work on EVs and that understand ADAS was particularly important too.
High quality repairs
Allianz's ARN partners have delegated authority, which the insurer believes helps prevents delays in the repair process. Repairers also guarantee the work they do for the lifetime of the vehicle ownership, as well as offer competitive contractual rates.
Colin Davies, head of supplier services for claims at Allianz Insurance, said: "We know that our customers expect a high quality repair with minimal vehicle off-road time and that's why we placed such focus on technological capabilities and repairer processes.
"We're confident our new partners, with their regional footprint, their skills, their ethos, will deliver a market-leading repair proposition and high customer satisfaction."