With flood losses predicted to increase, how should the (re)insurance industries react?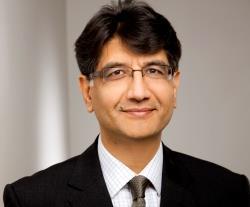 Losses from flood damage look set to hit the $1tn mark by 2050, according to an article published in the journal Nature last year. Alongside this startling figure are the headlines: flooding on the Elbe River in Germany occurring twice in a decade; Thailand, China and Pakistan ravaged by devastating floods; swathes of Britain underwater in 2014. Both the insurance and reinsurance industries, and the governments and relevant bodies of flood-prone countries, must look at the best ways to manage this.
MODELLING
Flood risk models and their simulations form the basis for many risk and pricing decisions taken by the industry. However, while these models continually increase in sophistication, they can and will never be crystal balls – they are not intended to be. The data fed into the models is critically important, and can only be of benefit when it is accurate, current and sufficiently granular.
To use data not meeting these criteria is to compromise the validity of the results. However, obtaining such data in the quality and quantity required is not always a straightforward matter.
Detailed topographical data poses one such problem. This was highlighted by the recent joint call issued by NASA and the University of Bristol through the journal Nature, for "international cooperation to develop a high resolution and accuracy global digital elevation model (DEM) in order to strengthen protection against damaging floods. Current global DEMs cannot resolve the detail of terrain features that control flooding and hence do not allow flood risk to be predicted accurately in many countries. A global-scale DEM would have an enormous impact on finance (such as flood reinsurance), humanitarian services (such as disaster relief) and scientific research.
There are also many variables the model must deal with. Floods can occur as a result of a rising river breaching defences, flash-flooding, where high precipitation levels cannot be absorbed into the land surface, or storm surges. Mitigation measures such as dams, dykes and levees hold out for varying periods and are crucial for estimating the loss potential in the models. However, the level of protection is often unknown and the failure mechanisms extremely difficult to model.
Different building classes have highly different vulnerabilities to flood, so flooding can cause anything from minor water damage to complete devastation. The more data available on factors such as the age, construction material and design of buildings, the better models can predict how they may withstand floodwaters. However, often when the data was captured, there was no requirement for such information – another issue that can contribute to the limitation of models.
With their limitations understood, both simple and complex probabilistic risk models are irreplaceable and critically important in flood risk management and are relied upon even for short term planning.
INDUSTRY FLOOD RISK MANAGEMENT
For the industry, several major events have triggered the evolution of processes and methods for catastrophe management. In 1992, Hurricane Andrew saw the inception of the Insurance LinkedSecurities (ILS) market in response to a shortfall in reinsurance capacity.
The 2011 floods in Thailand also forced major change. Where, in the past, damage costs resulting from a flood event remained more or less limited to the affected area, now increasingly globalised supply chains see losses quickly spread around the world as disruptions mount. One digital technology factory incapacitated by the floods and without adequate contingency measures created a global shortfall in hard disk drives (HDD) that saw the units jump 150% in price. The automotive industry was also critically affected.
The extent of the losses stemming from the Thai floods - one of the costliest natural disasters in history – caught the insurance industry largely unawares, partly because of an imperfect
understanding of the extent to which global supply chains relied on production there. In the wake of this, flood risk models were reviewed.
Allianz Re recently implemented several projects, using extensive data, to better identify and understand risk hotspots, provide immediate probable maximum loss estimates and present the information in a transparent way to our decision-makers.
REGIONAL FLOOD RISK MANAGEMENT
The Netherlands, with over half the country and almost half the population living at or below sea level - and around 1,000 years' experience in flood fighting – instituted the "Room for the River"
program in 2006. The Guardian reported this February that over 200 households had been moved in the program, which also widens rivers and side channels and lowers floodplains to reduce the risk of the country's four main rivers flooding.
Hopefully, this marks the reversal of the trend that has seen massive reductions in river length. The Rhine in Germany is 100km shorter today than it was 100 years ago.
Difficult decisions had to be taken in the Netherlands, with at least two cases being brought before the courts when occupants did not want to move. The river project won both cases, and project expert Hans Brouwers put words to a shift in thinking about flood risk management: "we have to find a way to live with water rather than fight it… Holland is divided and ringed by dykes and that will not change. We have built our cities for years close around rivers, we have given them no space so we have to change that."
He encouraged the UK to look at similar options in the wake of this years' devastating floods.
But while some regions retreat from the waterline, others are building at an increasing pace in areas dangerously susceptible to floods. A study by Texas A&M University and Yale University indicated that by 2030, the area of developed land in low-elevation coastal areas in China will reach 63,600 sq km, up from 13,500 sq km in 2000.
Swiss Re's Flood Hotspot: Focus China listed the insured losses from a storm surge scenario in the Pearl River area alone, one of China's biggest industrial zones, at $35bn.
The hope is that preventative measures will be taken as soon as possible. The importance of this was highlighted in Swiss Re's Insurability of nat cat events in 2030, which took the English city of Hull as an example and looked at storm surge, inland flooding and storm risks. While it found the city's risk could be up to 70% higher by 2030 than it is today, preventative preparation could cost-effectively avert up to 60% of that risk.
The Geneva Association's Warming of the Oceans made this summation: "There is real benefit for the industry in supporting and encouraging adaptation through innovative product design… in collaboration with local authorities through engagement in public–private cooperation. This will, as well as enhancing reputation, lead to…an overall reduction of risk."