Regional chief executive says new Allianz Asia hub will make firm's reinsurance operations 'more visible in Singapore'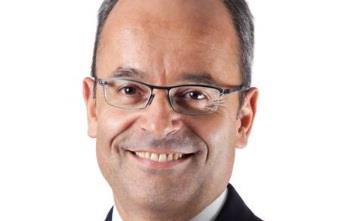 Allianz Re is aiming to be one of Asia's leading reinsurers, according to Allianz SE Reinsurance branch Asia Pacific Karl-Heinz Jung.
The Allianz branch is moving to a new office in Singapore's Marina Bay financial district, along with 10 other Allianz divisions.
"We believe the move to heart of the Singapore financial district will heighten our presence in the Singapore reinsurance market," Jung told GR. "We want to play an active role in Asia, and we want to be closer to our clients – brokers and insurers. This move will make Allianz Re more visible in Singapore.
"It is our target to become one of the leading reinsurers in Asia."
Other Allianz entities that will be moving to the hub in November include Global Assistance, Global Corporate and Specialty, Global Investors, Capital Partners, Real Estate, Managed Operations and Services, and Global Automotive Business.
The member of the Allianz SE board of management responsible for insurance growth markets, Manuel Bauer, said it was beneficial to the company to be based in one of Asia's most vibrant and robust economies. "Singapore's financial district gives us the advantage of being in the centre of Asia's financial hub and international business centre," he said.