John Gauthier on adopting new approaches to investment management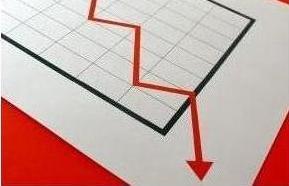 In the on-going low interest rate environment insurers need to adopt innovative approaches to investment management, writes Allied World chief investment officer and Allied World Financial Services president John Gauthier.
Generating sufficient investment yield in the current low interest rate environment is probably one of the biggest challenges currently facing the insurance sector. The injection of money into the economy by central banks through bond-buying programmes, in order to support liquidity and encourage investment, has kept interest rates artificially low and depressed yields.
A significant portion of any (re)insurer's investment portfolios' returns have historically been tied closely to the prevailing yields on fixed-income government securities. As higher-yielding bonds mature and are replaced with lower-yielding issues, the problem for (re)insurers has grown. All of this, combined with market volatility driven by economic and political uncertainty, is forcing insurers to rethink their investment strategies.
Indeed, in a report, Global Insurance: Investment strategy at an Inflection Point, written jointly by BlackRock and The Economist Intelligence Unit, almost three quarters (73%) of insurers had identified low yields as the most critical driver of change affecting the industry. Even more (80%) said they would have to change if they were to generate "adequate shareholder returns" over the next three years.
Working smarter
At Allied World, we too decided that active investment management was required. So, several years ago we embarked on a programme to further diversify our portfolio via an increased allocation to other types of investments, such as public and private equity, credit managers and some hedge funds. But we wanted to do more. In the autumn of 2012, we established Allied World Financial Services (AWFS). The intention was to pursue strategic partnerships by investing in businesses that complement our core insurance and reinsurance businesses (without adding additional underwriting risks); providing opportunities to optimise returns, reduce expenses and yield operational and knowledge gains.
Focusing on core areas of expertise
Our approach to the deals we consider is to focus on businesses and activities where we already have expertise, and we made a decision to group these into three principal categories.
The first category is traditional asset management, where our strategy is to look to purchase minority interest in firms where we can use our balance sheet (invested assets) as part of the overall value proposition to reduce our spend on asset management fees and generate higher net returns for our portfolio, while increasing our knowledge share with partners.
We have so far completed two deals of this type. Through a strategic partnership with MatlinPatterson we now have a collaborative approach to investing in liquid credit strategies which is designed to maximize flexibility while maintaining a multi-year capital commitment; an approach that is best suited for the current investment environment. In addition, we entered into an investment agreement with Crescent Capital Group LP, a privately-held asset management firm that specialises in public and private below investment grade assets spanning the entire credit capital structure, whose investment approach complements Allied World's existing credit strategies and relationships.
Also in asset management, the second category we are focusing on is collateralised re-insurance and side-car vehicles. With the increased demand for non-correlated asset classes, including insurance-linked securities (ILS) from non-traditional sources (pensions, endowments, hedge funds), and the attractiveness of the returns offered by the property/catastrophe market, we decided to focus our property/catastrophe retro exposure with one (existing) collateralised reinsurance manager, and to form a broader strategic partnership. .
Having worked for some time in the collateralised reinsurance market with Aeolus Capital Management, a privately owned, Bermuda-based asset management company that manages capital on behalf of investors seeking to invest in the property catastrophe reinsurance and retrocession market, in December 2012 AWFS purchased a minority stake in the company. As part of the overall transaction, we will build on our existing quota share reinsurance relationship with Aeolus over the next several years in what we believe will be a very efficient way to consistently deliver optimal returns.
Finally, as a company with a large in-house, global claims operation, we looked at third party claims administration businesses to benefit from their expertise. In September 2012, AWFS was part of an investor group led by CVC Capital Partners (CVC) that agreed to the recapitalisation of Cunningham Lindsey, the leading global loss adjusting and claims management firm. As a worldwide provider of third-party claims handling, plus other technical and expert witness services, there was a clear strategic rationale for joining up with Cunningham Lindsey.
The results?
This is all very well but the multi-million dollar question is: "Does this strategy work?" The answer is a resounding "very well!". In addition to attractive returns of the assets managed by our AWFS partners, for the 2013 financial year, the total annualised return for AWFS equity investments was 15% - a meaningful contributor to our overall investment income.
Looking ahead, AWFS will continue to seek opportunities to strengthen our investment returns. In persistently uncertain economic environment, we believe that more and more underwriting businesses will have to think laterally about their investment model in the future.