Latest ILS issuance to protect against US windstorm and earthquakes is worth $250m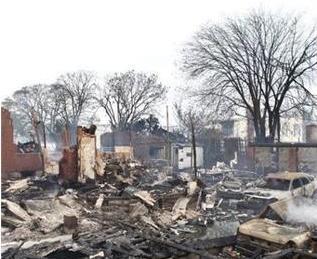 Standard & Poor's has rated the notes of Allstate's Sanders Re cat bond. The notes cover losses from hurricanes, earthquakes and fires following on a per occurrence basis over a four-year risk period.
It is the third cat bond Allstate has brought to market after two Willow Re cat bond deals in 2007 and 2008.
Allstate is the second-largest personal lines insurer in the US. Its decision to transfer some of its catastrophe risk to the capital markets will reduce its need for protection from the traditional reinsurance market.
The transaction is being marketed with an initial size of $250m and is split into two tranches of notes. The Class A notes cover losses as a yet undetermined percentage of losses from an attachment point of $3.25bn and an exhaustion point of $3.55bn. The Class B notes cover an undetermined percentage of losses between the initial attachment point of $2.75bn and exhaustion point of $3.25bn.