But Bermuda insurer takes Q4 hit from Sandy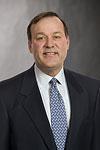 Alterra Capital Holdings more than doubled its after-tax profits in 2012 despite a $115m loss from catastrophes, including Superstorm Sandy in the fourth quarter.
The Bermuda insurer reported net income of $143.8m or $1.43 per share last year (2011: $65m or 61 cents per share).
But it slipped to a net loss of $51.8m or 54 cents per share in the fourth quarter (2011: $30.9m profit or 30 cents per share) on the back of Sandy losses.
Alterra made cat losses of $55.5m in the fourth quarter of 2011.
Combined ratio for 2012 deteriorated to 99.5% (2011: 98.2%).
Gross written premiums remained flat at $2bn for the year (2011: $2bn).
Net investment income declined to $219m over the same period (2011: $235m).
Alterra president and chief executive Marty Becker said: "Alterra's fourth quarter operating results were affected heavily by Hurricane Sandy. However, for the year, we are pleased to report net income of $143.8m and growth in diluted book value per share of 7.5%, including dividends.
"Our 2012 results reflect the diversified underwriting strategy and risk management discipline that has served us well, particularly in years with major industry losses such as Sandy.
"On 19 December 2012, we ended the year with the announcement of a merger agreement pursuant to which Alterra will be acquired by Markel Corporation. "The transaction is subject to shareholder and regulatory approval and is expected to close in the first half of 2013.
"We believe the combined company will establish itself as a leading specialty insurance and reinsurance company with greater capacity and a broader range of products and services, and will be better positioned for long-term success, including the creation of superior shareholder value."