Reflects "stressed" capitalisation following Christchurch earthquakes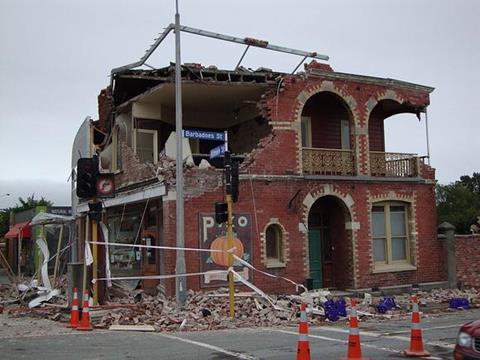 AM Best has downgraded the financial strength rating to B+ (Good) from B++ (Good) and issuer credit rating to "bbb-" from "bbb" of ACS (NZ) Limited (ACS) (New Zealand).
ACS went into run-off at the end of 2011 following a heavy burden from the two Christchurch earthquakes in September 2010 and February 2011.
Both ratings have been removed from under review with negative implications and assigned a negative outlook.

The rating actions reflect ACS' continued stressed risk-adjusted capitalisation after it held significant discussions with its group parent, Ecclesiastical Insurance Office plc (United Kingdom) and the direct parent, Ansvar Insurance Limited (Ansvar Australia) (Australia), following the earthquakes.
Following these discussions a short-term parental liquidity facility has been put into place to facilitate claims cash flows and timing of reinsurance recoveries; however, its significance is outweighed by the amount of reinsurance recoverables on ACS' balance sheet.
The pace at which the reinsurance recoverable balances can be reduced will be a major driver for the company's risk-adjusted capitalisation going forward.
Effective from 31 December 2011, ACS ceased its insurance underwriting in New Zealand and is now focusing on claims management.
The company's name was changed from Ansvar Insurance Limited to ACS (NZ) Limited on 1 February 2012, to better reflect its primary business objective as a run-off claims management operation.
These developments significantly reduced ACS' business profile. Without any underwriting income, capital could be eroded if ACS' investment income does not offset run-off expenses such as claims administration expenses, write offs and legal costs.

Partially offsetting these negative rating factors are the arrangements with reinsurers that ACS has in place to expedite claims cash flows and efforts by its parental management to seek cash settlements of claims, which could speed up the reduction of reinsurance recoverables.

Factors that could result in negative rating actions include a drawn out reduction of ACS' reinsurance recoverables and further erosion in its capital position.