Chief executive says sidecar good for all involved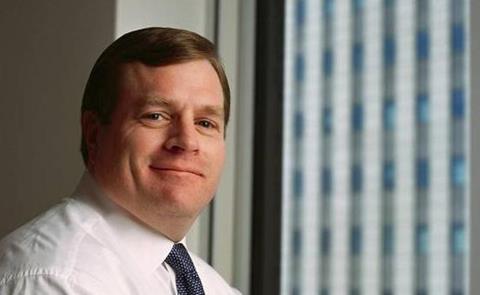 The Aon and Berkshire Hathaway sidecar arrangement has been "good for clients, good for London and good for Lloyd's", according to Aon chief executive Greg Case.
Speaking at an Insurance Institute of London seminar at Lloyd's, Case said the arrangement with Berkshire Hathaway had been well received by clients and was beneficial to the industry as a whole.
"We announced the initiative to provide fast and efficient access for retail clients to AA+ capital that was normally exclusive to the reinsurance markets," he said. "We thought that would be good for clients, good for London and good for Lloyd's."
"Client response to the sidecar continues to be extremely positive," he added.
Case said the deal had been used for 2,500 individual policies up until the end of 2013, representing more than $1bn in premium. He added that 26% of all sidecar policies resulted in an increased London order, and that the premium placed by Aon clients in Lloyd's had increased by 5% over 2013 if trade sanctions were ignored.
This is despite unrest at the announcement of the deal that caused many industry players to criticise the arrangement.
Fears have been answered
The broker said initial fears from Lloyd's finance and operations director Luke Savage that the deal would undermine traditional writing had now been resolved, and that Savage was now firmly behind the sidecar.
"We've had a good set of conversations with Luke," Case said. "We could understand where he was coming from initially, but upon understanding the work behind the sidecar he heard the themes. It was highly analytic and highly data-driven, it turns out we had insight and data that no-one else had around the evolution of our book.
"It wasn't classic underwriting but the risk understanding was actually quite substantial. From our standpoint and our clients' standpoint we have come a long way to alleviate that concern, and I think Luke would agree with that."
And Case was also keen to thank Lloyd's for the open discussions the broker enjoyed with the market once the deal had been announced.
"We are so appreciative of the chance to co-ordinate and really problem solve with Tom Bolt [Lloyd's head of underwriting] and the colleagues in the overall team," he said. "It really was important. They provided us with invaluable counsel on this opportunity."
Lloyd's is more important than ever
Case said Aon expected the sidecar to continue to grow, and was expecting to be even greater over 2014.
He also reiterated the importance of Lloyd's to Aon's business model and said the location of the Lloyd's market in London was one of the main reasons behind the broker moving their headquarters to the capital.
"Lloyd's and London is the epicentre of the risk management industry and a major reason why Aon moved its headquarters here," he said. "It's important that we be in London, closer to this global insurance market and closer to our clients in EMEA and Asia. London serves our clients in every part of the world."
"Lloyd's and the London market are now more important than ever," he added.