The new hire has served tenures at both Lloyd's and HSBC
Independent specialist (re)insurer Apollo Syndicate Management has appointed Hayley Spink as its new group chief operating officer – she will join the business upon completion of current contractual obligations.
Spink, who has more than 20 years of management experience in the insurance and financial industry, most recently worked at Lloyd's as its interim head of operations, spearheading the market's business services and working strategy.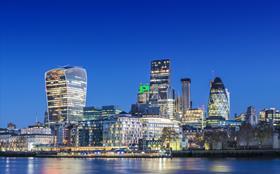 She has held numerous senior roles at Lloyd's since 2007, including head of global operations, director of Lloyd's Brexit Programme and programme manager of Lloyd's China Insurance Company.
Prior to this, she worked at HSBC between 2000 and 2007, managing operational strategies across various departments.
Speaking on the appointment, David Ibeson, group chief executive of Apollo Syndicate Management, said: "Apollo has been growing strategically in the past few years and we are in a strong position to benefit from a range of market opportunities, with firm capital backing secured for further expansion in 2021.
"Hayley's significant experience and capabilities will be instrumental in supporting our overall business development and building out our presence in the international speciality markets.
"We are very pleased to have her joining us and the team and I look forward to working closely with her to further developing Apollo as one of the leading managing agencies at Lloyd's."