The new hire, who has more than 20 years of industry experience, will provide 'robust management oversight' says Arch Insurance International chief executive
Arch Managing Agency, part of Arch Insurance International, has appointed Louis Tucker as its new managing director with immediate effect.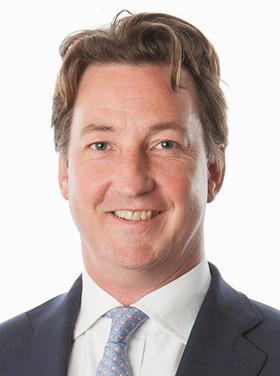 Tucker will have responsibility for overseeing the activities of Syndicate 2012, Syndicate 1955, Arcus syndicate 1856 and Toa Re Special Purpose Arrangement 6132.
Tucker, who has 20 years of industry experience, was previously head of third-party capital at Arch Insurance International. He originally joined the firm following the acquisition of Barbican Insurance Group in 2019, where he was group director.
Speaking on the appointment, Hugh Sturgess, president and chief executive of Arch Insurance International, said: "Louis's extensive experience of operating within the Lloyd's market makes him an ideal candidate for this role.
"He has earned a strong track record in building and maintaining successful relationships with capital partners. Under his leadership, we will continue to provide robust management oversight across our stable of syndicates and ensure that the highest standards are maintained."
Arch Insurance International is part of Arch Capital Group, which includes Arch Insurance UK, the property and casualty insurance operations of Arch Insurance (EU) Dac and Arch's insurance operations in Europe, Bermuda and Australia.