ERS group chief executive says the rebranding brings its 'strategy to life'
Lloyd's syndicate Arcus 1856 is today (1 July 2021) rebranding to IQUW, as the syndicate continues to execute its vision to become a more diverse, multi-line (re) insurer.
Arcus' new identity is a shift from the syndicate's previous branding, helping to reposition the company as it pivots into an agile business that uses data and intelligent automation to enhance underwriting decisions.
ERS group chief executive Peter Bilsby said he was excited to launch IQUW.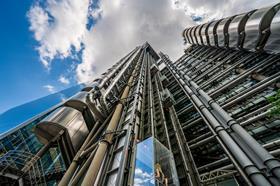 He continued: "The new branding begins to bring our strategy to life as we build new ways to manage our clients' most complex risks by transitioning into an agile business with data analytics and automation at its core."
Next steps forward
The rebrand follows the recent confirmation of IQUW's mid-year pre-emption approval, which has seen its stamp capacity increase by 65%.
This will enable it to deliver growth across both existing and new lines of business, including marine and energy, terror and war, cargo, professional lines, property, cyber and specialty reinsurance, such as aviation, marine and property reinsurance.
Bilsby added: "We have made a tremendous amount of progress in a very short space of time.
"Having raised further capital, gained approval to write new lines of business, successfully recruited some of the best talent in the industry and received pre-emption for an increase in stamp capacity, we are now ready to take our next steps forward as IQUW."
IQUW is currently managed by Arch Managing Agency Limited (Arch) but is backed by specialist insurer ERS - in December 2020, the firm acquired the syndicate's capacity, not its prior liabilities.
ERS will continue to work with Arch until the managing agency responsibilities are transferred to ERS in the coming months.