The new division will be led by Arachas chief executive in Dublin
The Ardonagh Group has announced the creation of Ardonagh Europe as it prepares to expand its buy and build model.
This approach involves acquiring platform businesses to then build organically through bolt-on acquisitions.
The new European division will form part of the Ardonagh International segment, operating alongside Ardonagh Global Partners.
It will be headquartered in Dublin and led by Conor Brennan, who will also continue as chief executive of Arachas, which joined Ardonagh in July 2020.
David Ross, chief executive of Ardonagh Group, said: "The launch today of Ardonagh Europe signals our continued focus on increasing our global footprint.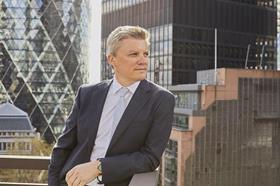 "We have spent the last 12 months building a meaningful pipeline in geographies which present us with significant complementary opportunities.
"Almost a year to the day since we acquired Arachas, we are poised to execute on our campaign in Europe, with Conor and his newly formed team perfectly positioned to establish themselves as the partner of choice for extraordinary businesses."
Acquisition pipeline
Earlier this year (12 July 2021), the group announced the opening of the Ardonagh Global Data and Risk Management Centre in Mullingar, Ireland.
Arachas also recently acquired fintech Orange Bear (March 2021) and broker Hooper Dolan (June 2021).
Alongside Brennan, additional appointments include Maria Cospito as chief commercial officer and Colin O'Reilly as chief acquisitions officer.
Arachas chief financial officer John McCarthy will assume the role of chief financial officer of Ardonagh Europe, while also continuing in his current role.
Brennan added: "Ardonagh has a special culture and a unique strategy to acquire and invest in brokerages, MGAs and strategically significant service providers while retaining and empowering leaders.
"We have established a strong pipeline of acquisitions - making them a reality is a dream job."