Ariel Re is one of the last post-Katrina start-ups to be snapped up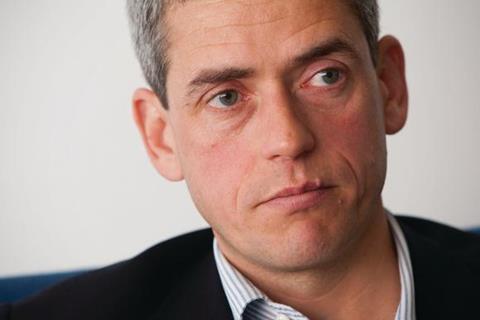 The announcement that Ariel Re's Bermuda-based insurance and reinsurance operations are being bought by Goldman Sachs for an undisclosed amount brings resolution to the Class of 2005 reinsurer.
The transaction comes seven years after Ariel was founded by reinsurance guru Don Kramer, taking over the offices and infrastructure of Rosemont Re, which went into run-off after sustaining massive losses following Hurricane Katrina.
Unlike its peers, Ariel never launched an initial public offering and observers had anticipated that there would come a time when the original private equity investors would want to exit the company.
I feel mostly excitement at the possibilities, with a dash of trepidation about a very different corporate environment'

George Rivaz, Ariel Re
"This was the right time to sell because we found the right buyer, one that could identify the fundamental value in what we have built and support its continued development," says Ariel Holdings chief executive and Ariel Re chairman George Rivaz, who took over from Kramer in 2010 and was also one of the company's founders.
"Goldman brings a wealth of resources and possibilities, as well as a very compatible way of thinking about risk economics," he says. "We are excited about the ability to access and deploy additional capital if opportunities arise, and tapping into their vast expertise in risk management. Goldman's global footprint and contact set can also enhance our ability to source business."
Rivaz will be moving with Ariel Re and most of the reinsurer's staff to Arrow Corporate Member Holdings, a Goldman subsidiary.
It is a significant step to go from being at the helm of private re/insurance companies for so long (he was also a founder of Tempest Re with Kramer in 1993) to becoming part of a major banking institution.
Post-Katrina generation
"I feel mostly excitement at the possibilities, with a dash of trepidation about a very different corporate environment," he says. "That said, we have got to know the Goldman P&C Reinsurance Group team well in their long diligence process, and will be very comfortable with them as colleagues."
As well as IPOs, other deals within the post-Katrina generation of start-ups have seen companies merge and grow geographically. These include Validus' buyout of Talbot and IPC Re, PartnerRe's acquisition of Paris Re and Max Capital's merger with Harbor Point to form Alterra.
Validus was not the only Bermudian to buy into Lloyd's in 2007 and 2008 at a time when the pressure was on to find diversification. Argo Group acquired Heritage, Max Capital (now Alterra) bought Imagine, Ironshore acquired Pembroke and Flagstone bought Marlborough.
In 2007, Ariel bought Atrium Underwriting, which it is now divesting as part of the deal with Goldman. Goldman Sachs Reinsurance Group already owns Lloyd's syndicate 1910 and therefore had little interest in including Atrium as part of the deal.
With Arch Capital announcing on 3 March that it is buying Ariel's Zurich-based credit and surety business, Atrium will be all that remains of Ariel Holding's business once the tie-up with Goldman goes through.
Ariel, in its significantly diminished capacity, will be renamed Arden Re as the Ariel Re brand name is being sold as part of the transaction.
"Atrium was a terrific independent business when we acquired it in 2007, and we have been very careful to preserve both the quality and the independence within Ariel," says Rivaz. "Our shareholders have been delighted with Atrium's outstanding underwriting performance over the last four years, and expect this to continue. So Atrium will not be much affected by the change."
Quota share
According to AM Best, while the existing quota share arrangement with Ariel (Arden) will remain in force, all its business will "in effect be managed by the successful management team at Atrium Underwriting Group Ltd, subsequent to the closing of the transaction".
Having been a highly profitable business for Ariel and at a time when investors are showing renewed interest in Lloyd's and the wider re/insurance market, there may yet prove to be more suitors waiting in the wings for Ariel's cast-offs, given the current hardening market.