Hiscox Re claims underwriters on the pitfalls facing the industry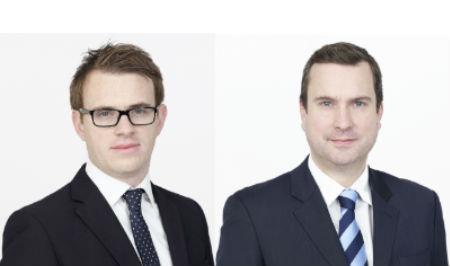 By the 30 October 2012, Hurricane Sandy had been downgraded to a post-tropical cyclone. Its threat had not diminished though. Despite a loss of strength, Sandy still packed enough punch to flood New York City under a 13 foot surge of seawater, forcing president Obama to declare the states of New York and New Jersey as major disaster areas.
As the second costliest 'hurricane' in US history, Sandy raised a number of critical issues for reinsurers when it comes to managing their hurricane exposures and the resultant claims, not least the uncertainty around the definition of a hurricane, and the importance of making projected payments to cedants. But it also highlighted the importance of a smooth exchange of information between every party involved – reinsurers, cedants, brokers – to guarantee a swift movement of funds.
It is these lessons that, with the 2015 Atlantic hurricane season already well underway, must be learnt if London is to retain its reputation as a world leading market for catastrophe risk.
What's in a name?
By the time of Sandy's final landfall it had been re-named, albeit unofficially, 'superstorm Sandy'. A distinction between hurricane and superstorm that quickly became an issue of contention.
In New Jersey, New York and Connecticut, state regulators acted quickly to issue instruction to insurers not to apply hurricane deductibles. This distinction however had not necessarily been contemplated in policy wordings and both insurers and reinsurers had to decide on coverage after careful analysis of the facts and wordings, while also taking into account the overall intention of the policy.
Insurance cover comes up short
Another issue was the scope of coverage on the direct insurance side. While Sandy became the second-costliest hurricane in US history, flood insurance is excluded for most residential property insurance and a large share of the loss fell to the federally-run National Flood Insurance Program (NFIP), making it only the third costliest to the open insurance market.
However, many homeowners had either failed to take up NFIP cover or were unaware of flood exclusions in standard wordings, and found themselves without coverage.
Shortfalls of coverage such as these inevitably lead to disputes, which lengthens the lifecycle of the loss, not to mention the reputational damage that is also caused to the insurance industry. So far, there have only been isolated instances of litigation, none of which appear to be part of wider class actions, an unpalatable feature of previous large wind events such as hurricanes Ike and Katrina.
The New York Department of Financial Services established a voluntary mediation process in April and May of 2013 in an attempt to resolve disputed claims, which has been largely successful in warding off the threat posed from plaintiff attorneys in enlisting homeowners in class actions. This approach may be helpful for future events, although the insurance industry should always seek to limit ambiguities in scope of coverage.
Understanding the bigger picture
The critical point for reinsurers is the importance of understanding the bigger picture when a storm or hurricane hits as they begin to assess their own coverage, calculate the appropriate reserves they'll need to put by and get ready to assist as the claims develop. Again, it is important that reinsurers fully understand any underlying issues, whilst allowing the direct market to adjust and negotiate settlement without prejudicing any coverage positions by way of discoverability via their reinsurance reporting.
London market reinsurers can relieve this burden for their cedants by close liaison with their direct claims handling departments in order to ensure a firm grasp of the coverage issues and risk factors present. The extrapolation of publically available underlying reserve figures into reinsurance programs, whether they respond on an event or per risk basis, also enables reinsurers to be well placed to assist their cedants with their claim recoveries when due.
The importance of projected payments
A big public relations bonus for the London market post-Sandy was the additional support reinsurers made to their clients in terms of projected payments paid to many cedants with a direct exposure. Funding in advance of payment of the original loss(es) is particularly valued by smaller cedants experiencing extraordinarily high claims activity. Some cedants were able to provide a level of projected funding based on their experience of hurricane Irene in August 2011.
Advanced funding needs to be subject to careful control but London market reinsurers have proved themselves to be flexible around the provision of supporting documentation, deferring information requests to post payment. Even when advance funding is not required, reinsurers have sought to confirm coverage as soon as practicable to allow swift payment of requested funds.
Right information at the right time
After Sandy, reinsurers also largely avoided requesting onerous amounts of information from cedants – again another plus for the London market – particularly in the early stages of the event when the focus is on adjusting and settling underlying claims.A broad confirmation from the cedant that claims are being handled according to the terms of the underlying coverages, and are within the scope of the reinsurance treaty, is usually sufficient for the reinsurer, pending collation of the usual reinsurance collection documents. Moreover, London market reinsurers have been more willing to travel in recent years and post-loss visits to cedants and local intermediaries have been vital to resolving issues, arriving at accurate reserves and cementing relationships.
Revise wordings and better communication
The London market, over many years, has proven itself to be flexible, collaborative and commercial in its response to major catastrophes. But there are invariably unforeseen issues that arise – the uncertainty around hurricane definition being a good example. The important point is to take pro-active steps to address these issues as efficiently as possible, and make provisions to avoid future uncertainty by, for example, revising wordings.
The biggest lesson from Sandy perhaps is how the exchange of information and intelligence – factual, regulatory and legal – is key to avoiding blockages in the movement of funds. This, of course, applies between cedant and reinsurer but also, where possible, it is beneficial to share intelligence amongst other reinsurers and brokers. Continued co-ordination of this sort across Lloyd's and the London market will be invaluable if London is to continue to respond effectively to catastrophe risk.
By Hiscox Re senior claims underwriters John Casey and Joe Fitzgerald.