Karl-Heinz Jung tells GR that improved terms or rate drops still rife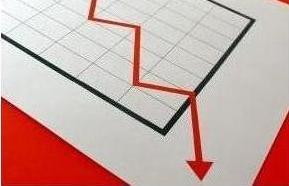 Asia is still suffering from the trend of falling reinsurance pricing observed at the January renewals, according to Allianz Re.
Speaking after the 1 April renewals, Allianz Re chief executive Karl-Heinz Jung told GR that the downward trend had continued for south-east Asia, with either improved terms for the cedants or an outright price reduction.
"We observed a huge price reduction considering the growing exposure," he said.
Jung said that, at present, Allianz Re was focusing on the Japanese, Korean and "some other Asian markets".

"In Japan, we are faced with a shrinking market leading to a substantial softening of the market," he said.

"This is caused by, amongst other factors, the merger of Japanese insurance companies and restructuring of programs, thus reducing the ceded volume to reinsurers.
"Given the abundance of capacity in the market, this has led to huge pressure on the terms and conditions. For example, increase of commission rates on proportional treaties or decrease of rates on non-proportional programs."
Most of Allianz Re's Korean treaties were renewed during the 1 January renewal, Jung said.
"However, for this renewal we discussed some core programs," he said.
"In the aftermath of a year of heavy losses, we are able to achieve significant rate increases, with improved terms and conditions.
"Allianz Re's position was strengthened by offering an important capacity in a specialty line."
In the April 1 issue of Willis Re's 1st View report, chairman Peter Hearn and chief executive John Cavanagh comment that the twin factors of positive 2013 results driving up retained capita, and a constant supply of capital from third party investors continue to add to the oversupply of capacity chasing muted demand.
"As a result, 1 April renewals have seen a softening of rates across nearly all classes and geographies which, in turn, has allowed buyers to achieve substantial savings in the cost of their reinsurance protections," they observe.
"Some buyers took the opportunity to buy more cover and some renewals saw an expansion in terms and conditions. The overriding target for most buyers, however, was to achieve price reductions or an increase in ceding commissions.
"Restructuring and consolidation of covers by some of the larger buyers continues to be a trend along with M&A consolidation causing further compression in price in favour of the buyer."
They add that the current reinsurance market clearly favours the buyer: "The cost of reinsurance is falling much faster than original rates in many classes and territories. Comfortable though this situation may be for many buyers, the nagging concern remains as to timing.
"When will a lower cost of reinsurance feed through in lower original rates and put primary companies' margins back under pressure?"
The report points out that in Japan there is an abundance of capacity from existing and new markets for Japanese property business. In Korea, there "appeared to be more capacity available when compared to the 1 January with many programs being placed is record time".