Market could lead the world within four years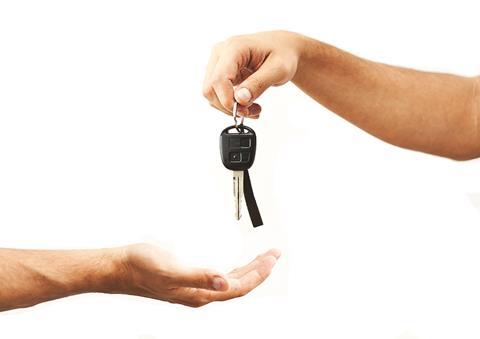 It is early days for telematics motor insurance products in the Asia Pacific region. But the market has the potential to overtake the rest of the world in just four years.
The next few years will see increasing demand for vehicles equipped with telematics technology in countries such as China, India, South Korea and Japan. Many of these countries are anticipated to set up regulations related to telematics, according to a report from Markets and Markets, which predicts that the global market will grow by $45bn by 2019 at a compound annual growth rate of 35.54%.
"Asia specifically offers a huge opportunity for telematics-based products in the personal lines space where there has been little offered as yet," says Celent analyst Craig Beattie. "Insurers should look to the experiments in other countries for guidance on how to deliver and where to deliver these products in Asia."
"In many markets motor insurance terms and rates are tightly regulated," he adds. "Gradual liberalisation of motor insurance terms and rates by regulators in some countries will likely bring about the development and progress of telematics insurance products into the market in the next three to five years."
To date, telematics has generally gained a foothold in countries where insurance is perceived to be expensive, such as Japan. In December 2014, Japan's MS&AD [Mitsui Sumitomo and Aioi Nissay Dowa] - Asia's largest insurance company - announced it had agreed to buy a controlling stake in UK telematics insurance firm InsuretheBox and its parent company, Gibraltar-based Box Innovation Group, from Lloyd's insurer Catlin.
The deal was a significant one, according to Japanese analysts at Celent Consulting, as it is anticipated to spark the expansion of telematics within Japan. Through MS&AD's partnership with Toyota, the insurer intends to deliver "user based telematics solutions for key clients as well as the wider market".
Last summer, Toyota released T-Connect, a telematics system that uses automated voice activation and allows open-source third-party apps to be downloaded. Lexus also received an upgraded of its G-Link system, featuring onboard high-speed internet and data communications modules to connect the car to an outside internet service.
Outside of Japan, China is a market many are watching with great interest. With the world's biggest motor market, vehicle sales in China are forecast to grow by seven percent this year, with total deliveries exceeding 25.1 million vehicles, up from 23.5 million in 2014. New regulations are expected to drive telematics growth, albeit primarily in fleet vehicles.
Recently the Chinese government made it mandatory for fleet vehicles to come with pre-installed satellite positioning and telematics systems in order to better improve fuel economy and vehicle wear. In the consumer market the connected car is becoming increasingly desirable, with research finding demand in China for vehicles with embedded telematics surpasses even Western auto markets.
"Just as China is leading global smartphone and e-commerce trends, we find that Chinese consumers are also progressive in bringing technology to automobiles," says Pat Gardiner, president of global automotive division at research firm Nielsen. "The high interest from Chinese consumers demonstrates that China is a unique market for connected cars and will help international automakers understand how to create vehicles consumers want to buy."
So far consumer facing services have primarily focused on navigation, positioning and security, such as remote anti-theft alarms. "There is no telematics insurance available yet, though telematics service providers are actively seeking partnerships with insurance companies," notes Celent's Hong Kong-based Asian insurance analyst Wenli Yuan.
"These telematics service providers have the technological means to collect vehicle data and are able to provide vehicle owners with rescue assistance services, remote diagnostics and proactive maintenance reminders, fuel management, one-key navigation, and other services," she continues. "However, as they have not found value-obvious selling points and a suitable profit model, the number of users in personal telematics is limited."
"Telematics insurance products can become an important application of telematics," she adds. "If the right business model and balance of interests could be found, telematics service providers and insurers could achieve mutual benefit."