Reinsurer also promotes Mike Clifton to head of London casualty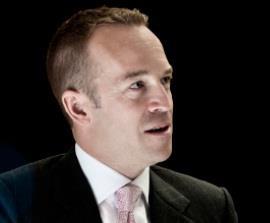 Aspen Re has named five regional managing directors as part of a management reshuffle.
Three of the five new segment managing directors will also head up product areas under the new structure.
The five new regional managing directors are:
Mike Sowa (North America)
Jacopo D'Antonio (Europe)
Peter Emblin (Latin America and MEA)
Thomas Lillelund (Asia Pacific)
Stefan Long (global accounts)
The five product heads are:
Peter Emblin (casualty and specialty)
Stefan Long (property catastrophe)
Mike Sowa (other property)
In addition, Aspen Re has promoted Mike Clifton to head of casualty, London. He will lead Aspen Re's London-based casualty underwriting operations.
Aspen Re chief executive James Few (pictured) said: "Servicing client relationships is at the heart of what we do and underpins our global strategy. We believe that our strong regional knowledge and local input combined with global product expertise will enable us to further enhance the products and services we offer to our clients."
Aspen Re chairman Brian Boornazian added: "We are delighted to announce these appointments and promotions which, reflect the quality of our people and will enable us to realise our strategic objectives as we seek to expand our global footprint."