Heavy rain is expected to hamper rescue efforts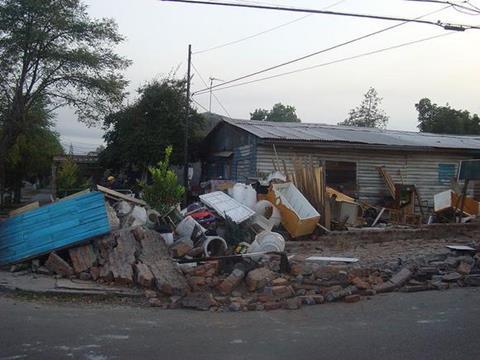 Two strong earthquakes have hit China's north-west Gansu province, killing at least 54 people and injuring nearly 300.
The first earthquake near Dingxi city measured M5.9 and was shallow, with a depth of just 9.8km, the US Geological Survey said.
Just over an hour later, a M5.6 quake hit the same area, it added.
Gansu province is a region of mountains, desert and pastureland, with a population of 26 million. Eight towns in the area sustained substantial damage and subsequent flooding and mudslides, state media said.
An official at the provincial earthquake bureau said that more than 21,000 buildings were severely damaged and more than 1,200 had collapsed.
Heavy rain is expected in the region tomorrow and is likely to continue throughout the week, hampering rescue efforts.
This latest disaster comes three months after more than 200 people were killed and nearly 1,000 injured after a shallow M6.6 earthquake struck China's Sichuan. It is the same region affected by a M7.9 Wenchuan earthquake in 2008, which killed more than 70,000 people and caused more than $125bn of economic damage (but only about $1bn of insured losses).