The insurer wants to provide a 'transparent, sustainable framework' to help residents whose buildings have external combustible cladding
Aviva has opened up its standard residential property owners' buildings insurance to new customers that are affected by external combustible cladding in residential blocks of flats.
Aviva currently offers up to £50m sum insured per block of flats, for blocks of all heights, available at renewal only.
The product will be made available to new customers from residents' associations responsible for a single block or complex of flats, which requires insurance cover while cladding remediation works are underway.
However, to extend this to new customers, residents will need to have broadly identified the extent of the cladding remediation works required and be able to demonstrate that there is a plan in place to secure funding for it.
Nick Major, interim managing director of commercial lines at Aviva, said: "Aviva's offer to new customers is a transparent, sustainable framework for the cost of insurance for residents of buildings with combustible cladding, which are managed through residents' associations.
"Aviva will support these new customers for the duration of their journey to rid their building of dangerous cladding.
"We have worked hard to design an insurance solution that is fair, sustainable and minimises the cost to leaseholders. Brokers and insurers need to work together to reduce those costs that they control."
Some residents have seen large premium increases due to cladding risks.
Fair price
Aviva's existing customers affected by cladding have already benefited from the insurer's approach to provide stable pricing and cover. Extending this to new customers will mean all customers – new and old - will have access to the same buildings insurance product.
New customers will be offered a "stable price" for the increased fire risks associated with external combustible cladding at a sustainable rate for the duration of the remediation process.
As well as reflecting fire risks, the policy will take into account other issues too, such as flooding and escape of water, but increased risk pricing will be completely removed once remediation works are complete.
Customers should have a plan to complete the specified remediation work within five years, on the expectation that funding for it has been resolved.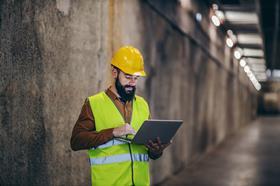 The new offer is open to all customers in the residential property owners' market, where Aviva has expertise, however it will not be open to local authority housing and housing associations because there are established insurance marketplaces for these buildings.
Buildings that sit in managed portfolios will only be considered as part of the entire portfolio.
Major continued: "Aviva has taken the first step of opening our buildings insurance proposition to new customers at a fair price.
"I very much hope that the rest of the industry will join us in supporting residents of buildings with combustible cladding on their journey to making their building's cladding safe."
The insurer is focused on reducing the cost of insurance and being as transparent as possible - it will therefore encourage its brokers to write this business net of commission and agree a fee instead. This proposition will be open to all brokers in Aviva's network.
Aviva pointed out that the physical safety of residents through the cladding remediation process is parament.
Therefore, it will be a condition of cover that residents observe the building fire risks assessment and follow risk management guidance issued by the local authority and Fire Brigade.
Aviva Risks Management Solutions will provide advice and guidance on how to minimise cladding risks.