The transaction is expected to complete this year, but is subject to closing conditions and regulatory approval
Aviva revealed it will be exiting Turkey after agreeing to sell its entire 40% shareholding from its joint venture there.
It will be selling Turkish life insurer AvivaSA Emeklilik ve Hayat AS (Aviva SA) to Ageas Insurance International NV for potentially £122m - the deal is expected to complete in 2021.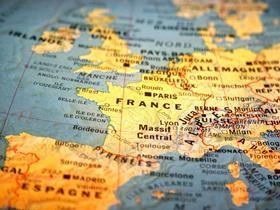 This transaction is believed to increase Aviva's IFRS net asset value and solvency II surplus by approximately £0.1bn.
Meanwhile, Aviva's Sabancı Holding will retain its 40% shareholding.
The transaction is subject to customary closing conditions and regulatory approval.
This announcement coincides with the release of Ageas UK's financial results today and follows Aviva approving the sale of its French business to Aéma Groupe for €3.2bn.
Material change 'at pace'
Financial services firm Jefferies said of the deal: "With another disposal occurring so soon after the disposal of France, chief executive Amanda Blanc appears to be living up to her commitment for material change 'at pace'.
"Although this is a small disposal in the context of the group, certainly when set against the €3.2bn disposal of Aviva France, the ability to execute transactions across the group simultaneously does come as a pleasant surprise for us."
Aviva SA is the fifth largest life insurer and a leading pension provider in Turkey; last year it reported a €41m of profit – up 36% year-on-year.