Reinsurers no longer calling the shots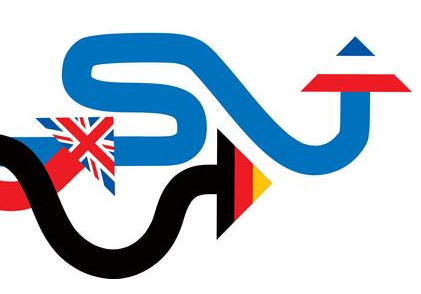 The global reinsurance market is still yet to show signs of turning despite the confluence of unprecedented natural catastrophes in 2011, low interest rates, the continuing financial crisis and dwindling reserve surpluses.
Speaking at Guy Carpenter's annual reinsurance symposium in Baden-Baden, KBW insurance analyst Chris Hitchings said that to trigger a cyclical upturn, there first needed to be a cyclical downturn, characterised by three to five years of competition-fuelled pricing decline, followed by what he described as a cyclical trough. This is where all understanding of claims experience disappears, holes start to open in reserves. And companies are forced to cut business to preserve capital.
Despite complaints from reinsurers that prices need to rise after several years of gradual softening, Hitchings contended that none of the telltale signs of a market fall are present in today's global reinsurance market.
"The fixation on this question of when the reinsurance cyclical upturn will arrive seems somewhat premature," Hitchings said. "We do not appear to have had a cyclical downturn yet."
He added: "In reinsurance, having witnessed four cyclical troughs, a cyclical trough is unmistakeable. The fact that the question [about the market turning] is being asked means the answer must be 'no'."
Hitchings contends that the price falls reinsurers bemoan have not happened. "US catastrophe rates are unchanged from post hurricanes Katrina, Rita and Wilma [in 2005] and they are 30% ahead of where we were in 2004," Hitchings said. "Non-US catastrophe rates have fallen but are now back above 2004 levels." He conceded, however, that casualty reinsurance prices had fallen 20%.
He also contends that there is little sign of "dumb capacity" in the reinsurance industry – companies that are willing to accept business that is greatly underpriced or with too loose terms and conditions.
While he acknowledged that there was less fat in reserves, Hitchings pointed out that the industry's claims provisions are not yet in a critical state. "The recent years, 2009 and 2010, are being reserved less cautiously than those from 2004 to 2008, but certainly not as incautiously as the terrible years of 99, 2000 and 2001."
There is also little sign of capital crises, as reinsurers are still well capitalised, or that reinsurance company management teams are panicking.
One of the signs of trouble, according to Hitchings, is shareholder disenchantment with the industry because of high losses. Though it appears the industry has fallen out of favour with investors, with almost all listed (re)insurers' stocks trading at below book value, Hitchings contends that the losses are not there to spook them. "The issue for investors for this industry now is that they fear losses," he said. "They remember that the last cyclical downturn was hideous and horrible, and are valuing companies at a discount because they have made losses that have not been reported yet. That may be true of the primary market but we don't think it is true of reinsurance."
However, PartnerRe chief executive Costas Miranthis disagreed with Hitchings about reinsurance pricing. "Over the past three to four years it feels we have been on a downward slope," he said. "Certainly on a risk-adjusted basis, prices have been reducing," he says, adding that this is in areas where there have not been large losses.
He says recent catastrophes, coupled with falling interest rates and dwindling reserve margins mean the profitability of the current accident year is "challenged"
"We are not too far away from a situation where the current prices that we charge are inadequate and in some lines are definitely inadequate," Miranthis said. "What we currently charge as reinsurers is not particularly attractive."
Also speaking at the event, Allianz management board member Clement Booth said reinsurers have essentially lost the ability to control the market. "The shape of the global market is being driven by insurers, not reinsurers," he said. "Reinsurers have played a relatively small role in shaping the market as it now stands."
One reason for this is the fact that insurance companies are retaining more risk in highly competitive areas for reinsurers, he added.