The proposed £530m sale of life and pensions business LV= to American private equity firm Bain Capital is now off the cards after mutual members voting in support of the deal fell below the required 75% threshold.
On Friday 10 December 2021, LV= confirmed the results of a Special General Meeting, where 119,225 members or 69% of valid votes approved the insurance firm's acquisition by Bain Capital. This represents 10% of LV='s overall membership.
Just under a third (31%) of valid votes – around 52,561 members – voted against the proposed acquisition.
A total of 174,240 members participated in the vote – this equates to 15% of the company's 1.16 million members. However, 985,760 members – around 85% of LV='s overall membership – did not vote at all.
Despite some membership support for the deal, the required 75% threshold to enable the transaction to progress was missed, meaning Bain Capital's takeover bid has now ended.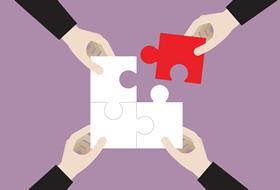 LV= said in a statement that it fully respected the outcome of the vote and that the result will have no impact on its trading.
Alan Cook, chairman at LV=, said: "We are deeply appreciative of the members who took the time to vote. Our priority has always been to put the interests of LV='s members first and, in particular, with-profits policyholders, who share in the group's risks.
"Although 69% of voting members supported the board's recommendation and voted in favour of the transaction with Bain Capital, the board is disappointed not to have achieved the outcome that we believed was in the best interests of LV= and its members."
Revised strategy
Following last week's member vote, LV='s board subsequently said that it will "move swiftly to reassess its strategic options and explore alternative ways to structure a transaction that will provide the best long-term outcome for our members, as well as our business, employees and wider communities".
This includes exploring whether mutuality can be retained on a standalone basis or through a merger and following up interest from life insurance, pensions and investment firm Royal London.
The board plans to update LV= members as soon as possible in 2022.
Cook continued: "As we move into 2022, I will continue to lead the process to find a way forward that will enable us to provide the right financial outcome for all our members whilst respecting their different wishes.
"However, I also confirm that as soon as a way forward is agreed that I intend to step down as chair.
"As a board, our fundamental responsibility has always been, and will always remain, ensuring the best interests of our members.
"We are also deeply aware of our duty of care to LV='s people and we will continue to do everything possible to find a solution that can deliver a continuation of the LV= brand and security for our 1,300 employees."
A spokesperson from Bain Capital added: "We were invited by the board into this process and out of 12 bids, the board unanimously selected ours as the best offer in December 2020. Whilst approximately 70% of LV='s members voted for our proposal, we respect this outcome is not enough for our transaction to proceed.
"Our proposal for LV= was deemed to be the best for members, enabling LV= to grow, reduce its debt and maintain its proud heritage.
"It remains crucial that members are looked after and protected. We have always wanted LV= to flourish and become a leading company in the sector that offers more consumer choice and creates more jobs."